[Food] Stuffed Cow Bell Peppers + Recipe
[Food] Stuffed Cow Bell Peppers + Recipe
New art for food and recolor for recipe so $27.
Stuffed peppers are my favorite thing and I immediately thought of this when cowbell peppers were added!
I'd like this to be an 8 point item so I was thinking for ingredients:
10 Cow Bell Peppers
10 Monster Meat
2 Baker's Bundle
2 Butcher's Block Bundle
2 Dairy Aisle Bundle
2 Fresh Produce Bundle
1 Silver Paw Platter
30 minute cooking time
Here's a picture of how the stuffed cowbell peppers could look (though of course adjusted to the item's appearance)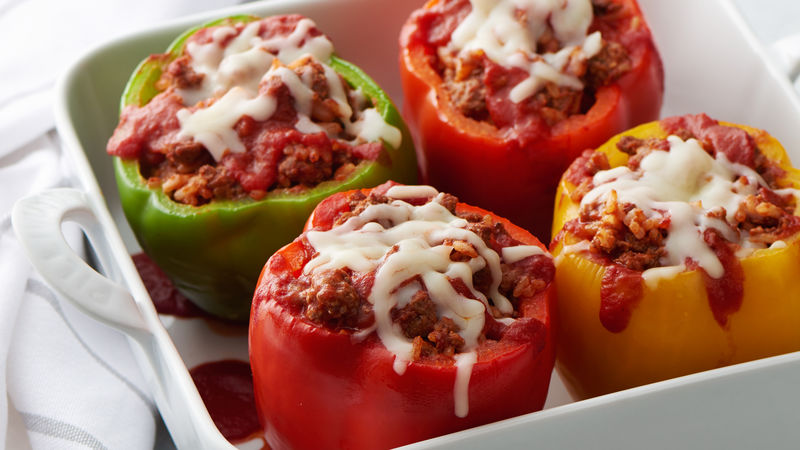 tbh these sound tasty.

14/10 support.
Former AnonFairy Existentialism (I was until people started making and releasing villagers with bad CSS... Ruin my fun why don't ya'll)
yes please!
| She/Her | +0 FV Time | P!atd & TØP 4 Lyfe | Hooman Bean That Does Things |
If you need me, ping me!
@117953
or
@Galaxywolf269
Pendulum
Oh this made me hungry! I'm definitely on board!
If you need absolutely anything at all, please don't be afraid to ask!
|
ToS
|
Rules
|
File a Report
|
Contact Staff
|
Badger, badger, badger, badger, badger, badger, badger, badger, mushroom, mushroom.
Ah it slipped my mind for a bit that Monster Meat is a custom item, if that can't be used then Torn Steak is a perfectly fine substitute. I'll ask though.
Rotsuoy
Question! Would it be alright to use your Monster Meat custom as a reagent for these stuffed peppers?
Pendulum
Yeah, that's fine. I give permission to anyone that wants to use the monster meat or salt in their recipes. I don't mind being asked each time either. :3
Pendulum
Please PM me to finish the ordering process!
♥ ADMIN-MAT ♥