Eastern Dragon Premade Chibi Painties
Eastern Dragon Premade Chibi Painties
A long while ago sometime last year I made an Edit to the Devil Snake Chibi. I got it checked and was told it would pass with the sticker.
To use these Painties you would need a Devil Snake Chibi Villager. I have stickers for it if a buyer needs one.
Red
Price: 200K FC /or/ 200FD /or/ $2.00USD
Green
Price: 200K FC /or/ 200FD /or/ $2.00USD
Aurora
Price: 300K FC /or/ 300FD /or/ $3.00USD
Oooo that looks cool! I don't have the funds for it (or the villager), but I'm definitely interested in seeing more!
Hiya people! I'm Alduinsecretfire, nice to see ya!

(Other stuff comin' later, this is a WIP right now)

Also, I really love Gem Raptors, so if you have any GR potions you don't want, send them my way, I'll always take them <3
Ooh. I really like this. I've got a chibi devil snake I've been planning on making/buying a paintie for and I may have just found the place. I'd love to see more, as the red isn't quite itching my need for my lil guy.
i would love a ping if you make more!! these are so adorable!!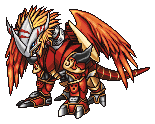 Python |
DeviantArt
|
Instagram
Paintie Shop
for sure would love a ping for more versions available!
-2 hours fv time
feel free to ping me