Show me your Beastars OCs!
Show me your Beastars OCs!
SOOOOOOOOOOOOOO Beastars is popular right now! For those of you who don't know, Beastars is a furry manga, which has been adapted into an "anime" (It's 3D animated, so technically not anime.). Anyways, I saw a lot of furries posting their new Beastars OCs, and I wanted to see y'alls.
Heres mine, she and aardwolf named Aki. (She has a different style than the anime because I have trouble drawing in styles that aren't my own.):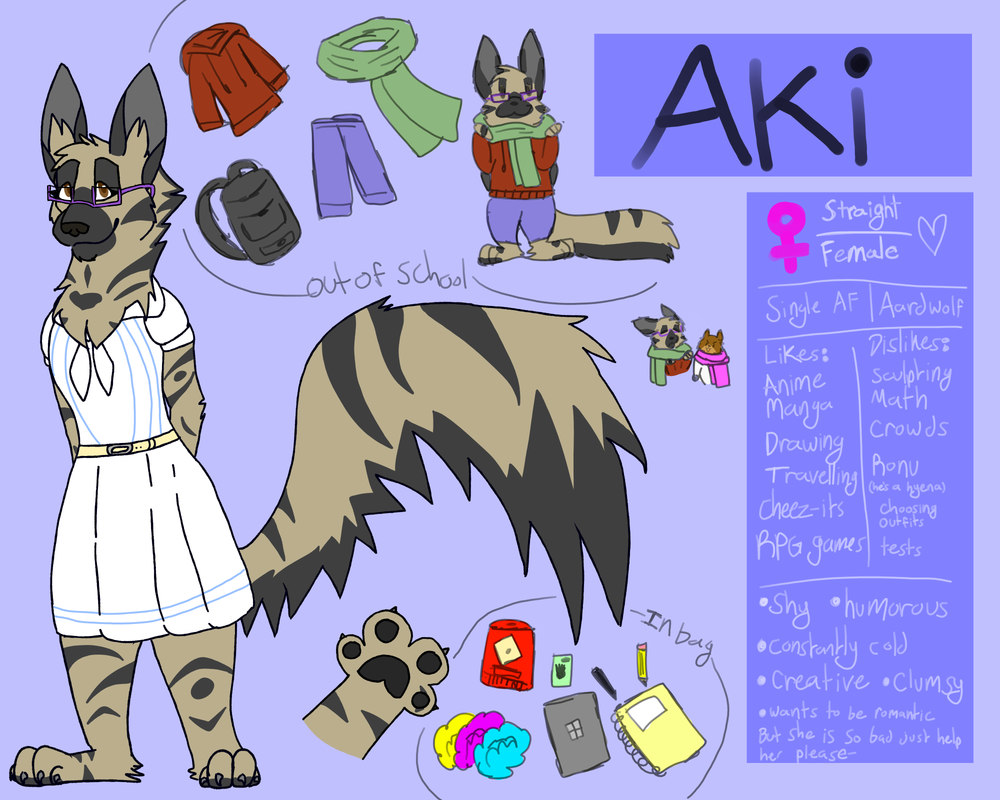 COME ON I KNOW THEY'RE OUT THERE!