Draw your dappervolk villager (game)
Draw your dappervolk villager (game)
Sense a few of us play this game, and we like to draw so might as well make a game (if anyone is interested)
just draw your avatar (bases are allowed but if used give credit and must be a free to use base)
I sort of hate the choppy lines on this. I forgot the new updated MSpaint has wonky line work and coloring. might touch it up in Gimp.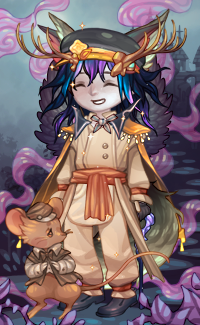 this is a slightly older piece but here
Spaz here was done by Chestnut <3

Adorable Gif Was Done By The Fantastic: Atheris
I'd love if you would come support my Patreon, I have a special tier for Furvilla Patrons
Will make my fursona at some point but for now staying true to my chosen username!!
GMT+ 10 / 9 Hours ahead of FV time!!
They/Them - 19 - Local bastard