New Species (Updates)
(W.I.P. Species) So, I've made/am still working on this new OPEN species of mine, the Andoro's. I guess you could say they're similar to a Protogen and Primagen, being robotic, but once you see their official design, you'll immediately change your mind.
This post was made for the purpose of sharing updates on the species creation. I've got one sketch of three, that I will be using as examples, done. If you want all the information there is to offer at the moment, click this link:
https://furry-fandom.fandom.com/wiki/Andoro's
Some things that are not in the link, yet:
Andoro's can look very similar, but must have at least one very noticeable difference. Ex: Head shape, ear shape, where the endoskeleton and skeleton show, etc. etc.
If the core, or any vital wiring connecting the brain to the core is damaged, it will start to fade away, and must be repaired quickly, or they will die when the core becomes black.
There are three versions of the Andoro's: All armored with endoskeleton showing, has no fur; has both armor and fur covering their body; has only fur and no armor covering their body, can have a little of endoskeleton showing.
Heights vary, but they all share a similar endoskeleton.
More will be here soon.
Stupid fact: I accidentally made the design for the Andoro's in LEGO first.
Also, I recommend you subscribe to the thread, unless you ask to be on a ping list.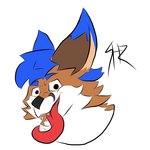 [/url]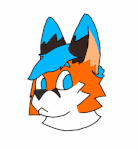 «Shot|The First Shot-Fox» He/Him They/Them. I'm always somewhere doing something. I'm still semi-questioning thanks to quarantine, but I have a sneaking suspicion I'm gay...