Where to get materials?
I want to make a fursuit but i need to know where to get materials, ive made posts in other furry-based groups with no response. One I actually got in trouble for because someone already made a post asking and I should have just looked there. Was no use to me when i looked. I am in the US and I dont want to ship anything overseas if I can help it.
Looking for a FurVilla chat group on Discord? Check out our unofficial FV chat!
https://discord.gg/8Z4UN7J

Looking for a code for your profile?
http://www.furvilla.com/forums/thread/38212-reavs-free-profile-css-2-free-codes-so-far
I don't even live in the US but I know a few things! You can get foam from Walmart, and I believe there is a faux fur store (called Joann fabrics??? Or something like that)

Honestly though: EBAY. Ebay is your best friend! You can get everything on Ebay, it's what I do. Ebay.com is the US version of the site, and a lot of shipping is free. There is a lot of useful stuff in craft stores, too, but ebay is probably your best bet. Just remember, if you're ordering fur, order a sample piece first so you know the fur's good quality!

Hope I've helped :)
Ping me to get my attention please! :3
- Furvilla Veteran, playing since it started!
My art thread:
http://www.furvilla.com/forums/thread/60203-roxirins-art-blog?page=1#1274046
Reav
if you want quality foam it's best to buy it from jo-ann's, it's kinda expensive but it's much nicer than what you could get at walmart and comes in bigger sheets. jo-ann's also has some faux furs, though they mainly have other fabrics from what i've seen.
here is an online store that sells many faux furs:
https://www.fabric.com/apparel-fashion-fabric-faux-fur-fabric.aspx
they seem to be US based. a quick google search could also yield many more stores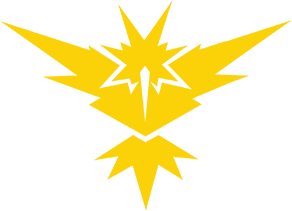 Walmart is a good place to start if your store has sewing materials (mine doesn't :c) but there's always craft stores. Any craft store should carry foam and all the sewing supplies you need. I, personally, go to Hobby Lobby, but there's tons of stores out there!

Ebay and Etsy can certainly be your friends (the latter a little more pricey but the quality is usually very good) but there's always a bit of caution to be had. There's also plenty of stores online that carry things like eyes, claws, hand pads, etc., that you might want to look into - I know those are things I wouldn't dare try to make on my own, but I'm also not very crafty.
Distinctive Fabrics is where most suiters buy their fur, even ones not in the US, because the quality is so good (I have a head made with DF fur, it's glorious) but it is expensive.
Worth it, but expensive. If you're just starting out you can get away with buying cheaper fur to practice with (it's actually recommended, that way you're not sinking a ton of money into practice items).

Stores like Joanns sell plenty of other furs, felts, threads etc. that you'll need. A glue gun is invaluable, just make sure to get one that can alter the temperature for use on fabrics.
With regard to Jo-Ann/Michael's/Hobby Lobby/etc, see if you can find a way to register for their mailing list. I don't know about Hobby Lobby, but I know Michael's and Jo-Ann have them, though Jo-Ann appears to be more generous with their coupons. They offer %40-50 off, for starters, which is a very good way to go about getting fursuit materials.
I would recommend Home Depot and Lowe's, but when dealing with them for the most part, that's usually where you'll have to have some power tools or some such.
Foam:
Joann Fabrics is an option I use. I hear Hobby Lobby is good, but don't have one local to me. I've also been told by other makers that FoamByMail.com is a good resource.
Fur:
I would not recommend Joanns unless you're trying for cheap/ low quality fur to test patterns on. Occasionally around Halloween they will get a shipment of good fur, but they don't order it regularly throughout the year.
Fabric sites I would NOT recommend-
Fabric.com, they frequently send damaged/crumpled/ matted fur.
FabricEmpire, if they don't have something in stock they'll allow you to pay for it and just not send it to you.
DistinctiveFabrics, I have not personally ordered from them in years but I've heard the quality has gone down and others have had issues with damaged fur and getting the correct fur they ordered.
Fabric sites I WOULD recommend -
CR's Crafts (
http://www.crscraft.com/lobby.asp
)
Mendels (
https://www.mendels.com/Fake-Fur-c-3/
)
FursuitSupplies.com