New to the fandom!
Hello everyone! I am new to the furry fandom (having just discovered what a furry is and being like "oh so that's what I am," so I'd like to talk to people about being furries. What do you do, for the most part? And also, if anyone has a DeviantArt I'd love to watch you guys. Much love and thanks, Fay
Fayonionfairy
hey there!
For the most part, I've discovered that a lot of the fandom / community is about expression, from the significant range of emotions available to anthropomorphic animals (ears / tail / fur and facial), as well as a lot of creative work like art and writing. While a lot of us get a bad rap, I think that honestly all I've seen has been a lot more on the lighter side of things.
(What's your deviantart by the way? I might follow you there.)
Hello, thank you for answering! My DeviantArt is theonionfairy123. What I've seen so far has mostly been positive as well.
RedlaSunShowers029
I'm fairly new to the community myself and don't really have a clear perspective of what it means to be furry for most other people. But for myself, I've always found anthropomorphic people to be beautiful and fascinating. I love furry art and hope to reach a point where I can draw well enough to create some good pieces myself. For the most part, I don't post anything, because I'm still really shy about my work.
I'm also kinda new. But I like it so far. I don't do too much, and I'm not fully involved in most furry communities yet. Maybe one day. Would help if I had a tablet and more money.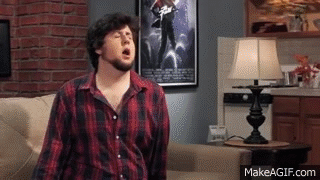 Fayonionfairy
Hey there, and a big welcome to the fandom! I've been in the fandom for awhile now (maybe a decade or so? xD) but I'm not overly active. Mostly I just enjoy all of the wonderful art produced by the community while doing a little writing and rp on the side with friends. :3 But yeah, it's a pretty great fandom to be part of...as a general rule, everybody's really friendly and lighthearted despite the rep we have.
Im new too, having joined two months ago. I don't think there's a specific 'thing' furries do, but I think it's mostly creative expression ^^
My DeviantArt is GoldenHorseYT uwu
Link:
http://goldenhorseyt.deviantart.com/
Hi there! and welcome! <3333
My deviant-art is Hyena-Veins ! I would love to get to know you if you wanna make friends with people in the furry community! <3
Dylan/Hanni|She/They/He|Gay aussie
I'm new as well. I got interested for similar reasons as AtlasTheSatellite, and I thought joining the community would be a good creative outlet for me. Still, I wanna start off on the right foot and not go in blindly with no idea what I'm doing. So, is there maybe some sort of starting point? Are there any unspoken rules?
Thank you all for being really kind and inviting ^-^
~ E || Female || 18 || California || Libra || INFJ ~
Hello! I've like anthros for a long time, but got into the fandom about 5 years ago. I do art commissions with furries. I've found how nice and awesome everyone is from the start!

I have a DA, link is in my sig. =3