Shifties/ Adoptables [OPEN]
Shifties/ Adoptables [OPEN]
Closed species Adopts (can be made into shifties)
Fawnies
There's going to be 3 tiers for this
Tier one is 5 USD or 500 points/ FD and would net you something like this
at 400 resolution This guy belongs to
Steahl
so you may not use
Tier 2 is 9 USD or 900 points/FD and would net you something like this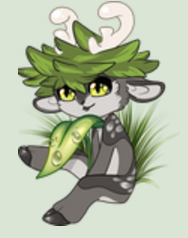 at full resolution (about 900) It would have a couple small accessories to go with it :D
Tier 3 is 15 USD or 1500 points/ FD and would net you something like this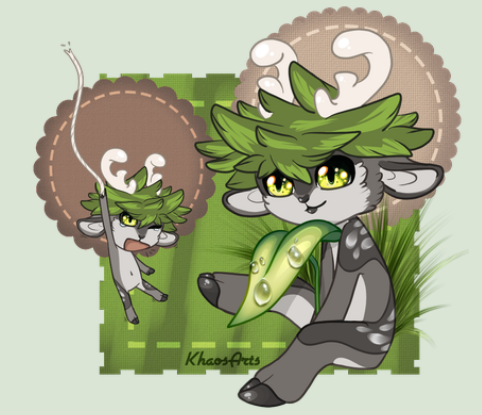 at full resolution (about 900) It would come with a BG like that there and a smaller flavor Chibi in addition to the first one :D
To claim a slot simply fill this form out
1. Slot type
2. Gender preference
3. Payment type (Paypal [you pay fees], Points through commissions widget on DA)
Slots available for now
1.
2.
3.
4.
5.
Wait list
1.
2.
3.
4.
5.
What are fawnies?
Fawnies are small little garden sprites that live in healthy gardens. They are hooved animals (usually cervine but can be any sort of deer like creature be it antelope, goats, cows, etc however the most common are deer)
They grow a mossy like hair that is almost always green unless they dye it. It can be styled into almost any kind of hairstyle though the hairstyle pictured above is the unaltered natural style.
They can come in any color as they can use flowers to change thier fur color :D
They are roughly 3 inches tall
They are mostly vegetarian but some variations will eat other things
They are sentient and can speak/ will wear clothes etc.
Their health is directly related to the health of the garden they are living in
Males are generally the ones that grow horns but some females do as well
They reproduce by infusing a seed of thier choice with some essence they possess. This takes two fawnies of any gender to complete
They live in small family groups until there are two many in an area to sustain in which case they will break off into other groupings so that they do not deplete an area.
OTA (no FC)
I'll take
USD> Points/ FD> Adoptables/ designs> Art of my characters
Pose comes from shipatport on DA
Ichnilicks
1. Sentinel Ichnilick Goo
Goo body- Ultra rare
Extra limbs- Rare
Forked tongue- Ultra rare
Eyes- Uncommon
Tusks- uncommon
Overall rarity- Ultra rare
SB: 20 USD or 2000 points/ FD
MI: 1 USD or 100 points/ FD
AB: 50 USD or 5000 points/ FD (Comes with a simple ref sheet)
2. Sentinel Ichnilick eyes
Floating eyes- Rare
eyes- Uncommon
Tusks top and bottom- Rare
Overall rarity- Rare
SB: 15 USD or 1500:points:
MI: 1 USD or 100 points/ FD
AB: 50 USD or 5000:points: (Comes with a simple ref sheet)
What you get
Full sized unwatermarked no background adopt
Ref sheet with AB
Rules:
1.DO NOT RETRACT YOUR BID
2.If you do not pay within 24 hours you will lose the design automatically and multiple offenses will mean a blacklist
3.Credit me
5. Will only do holds and payment plans for 30 dollars or more
6. Respond to the me and the highest bidder to AB and the highest bidder to form a bid chain
Ends 48 hours after last bid
If they don't sell I will keep them.
Bidding ends 48 hours after last bid for each one
MI for all is 50 points or .50 USD and you pay fees with paypal if you're paying with USD
Some of these may hatch into Sentinels with 4 and 6 being guaranteed
2. SB 1000:points:/FD or 10 USD
AB 3000:points: or 30 USD
3. AB only on this one... I really like it
AB 4000:points:/FD or 40 USD
and will have some edits
Hatches into a sentinel Ichnilick (they can have horns extra limbs eyes, extra mouths, etc)
6. SB 2000:points:/FD or 20 USD
AB 4000:points:/FD or 40 USD

They will take 1 month to hatch (to give me time to finish them all)
and 3 months to grow into the adult forms (AB's get all three in a couple days to a month)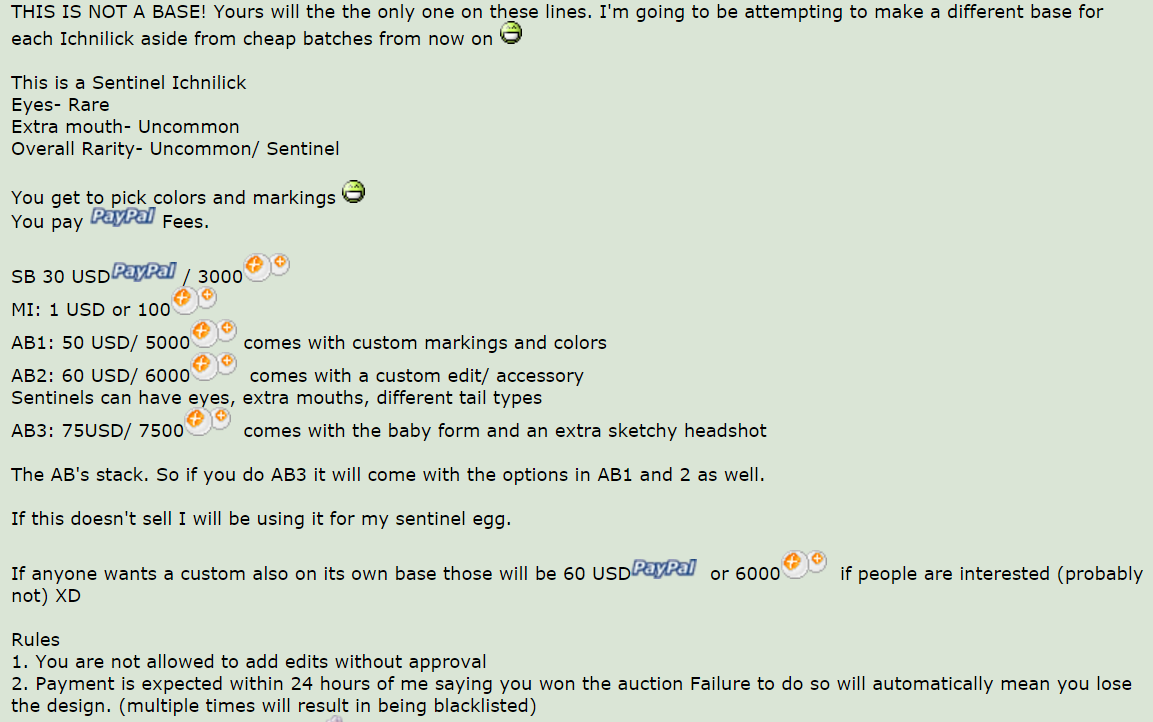 All point totals can be done with FD as well
Lines that don't belong to me (Will occasionally do this but they'll all have credit where credit is due)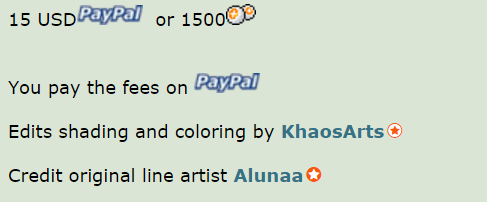 All point totals can be paid in FD as well.
Lines the do belong to me but aren't a species
none right now
Bump! These are beautiful, might buy if I get more money!
Don't give up on your shop just because of lack of customers!
I didn't give up even if it's tiring. <3 I believe in yoooou