Viewing Pozemi20's Profile
User ID:
#139134
Username:
Pozemi20
Gender:
Female
Last Online:
20 Jan 2020, 8:02 am
Registered:
3 Jul 2019, 10:25 pm
Profile description
Hey there, and welcome to my profile! My name's Pozemi, though you can call me Emi or Poz if you prefer. I'm a furry with a love of birds, cats, gem raptors, Pokemon, and metal music! My wishlist includes; magic leviathan velociraptor plush, any of the event magic bird plushes.
Thank you to Dubstep for multiple bird plushes!
Thank you to Sharni for Sea Monster Lizard Plush!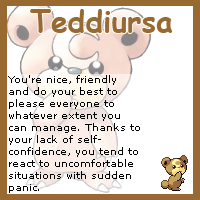 Villagers
148
Gallery
5
Weapon Crystal - Ocean Dream
x1
Weapon Crystal - Ocean Nightmare
x1
Weapon Crystal: Misfortune
x1
Expired Deep Fried Cowboy Boot
Expired Tropical Lemonade
Comments
77