Viewing Rhenarra's Profile
Profile description
Rhen • agender (they/them) • pan • 22 • otherkin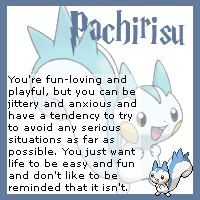 Hello! I'm Rhen. My fursona is a striped hyena/Siberian tiger with all kinds of weird powers.
I'm looking for a Magic Striped Hyena Sticker, a Magic Calico Sticker, a Magic Otter Sticker, and a Magic Timber Canine Sticker! I can trade magic plushes or magic stickers in my gallery or FR currency for them. PM me if you're interested!
If I've blocked you, it's because you're homophobic/transphobic, you're pregnant or talk about pregnancy a lot, you have a robot/android as an icon, you indulge in vulture culture or something you do disgusts or irritates me. This includes "assigned kin" games. My spiritual and psychological beliefs are not a quirky little game or fad. You cannot assign or pick kintypes.
I like a lot of things, so I compiled them into lists. I'm always taking suggestions for things to watch, read, and listen to!
Favorite bands/artists: Hollywood Undead, Lorene Drive, Rihanna, Voltaire, Deuce, Green Day, Heather Dale, Bad Wolves, Bruno Mars, Linkin Park, Seether, Papa Roach, 3 Doors Down, Enya, The Birthday Massacre
Favorite movies: Lord Of The Rings, The Hobbit, Pirates Of The Caribbean, The Lion King, Napoleon Dynamite, Pixels, The Outsiders
Favorite books/book series: Lord Of The Rings, The Hobbit, Redwall, Silverwing, Wings Of Fire, Wolves Of The Beyond, Guardians Of The Ga'Hoole, The Outsiders
Favorite games: Pokemon, Pokemon Mystery Dungeon, Mario Kart, Legend Of Zelda, Super Mario, Nintendogs, Sim Animals, Petz Hamsterz 2, Earthbound, Super Smash Bros
Favorite online games: Neopets, WolfPlay, Flight Rising, GPXPlus, Ohu Dogs, Pony Town, AdventureQuest, Pokemon Showdown
Favorite TV shows: King Of The Hill, Planet Earth, Blue Planet, My Little Pony, Tom And Jerry, The Cleveland Show, Rick And Morty, The Boondocks, Spongebob, Family Guy, American Dad, Planet Earth, Futurama, Star Trek: The Next Generation, Star Trek: Discovery
---
Villagers
28
Gallery
4
Comments
11