Viewing Rhenarra's Profile
Profile description
Rhen • agender (they/them) • pan • 22 • otherkin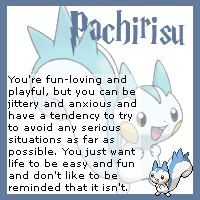 Please note that I am currently sick and will not be on for a while.
Hello! I'm Rhen. I also go by Sparky, Howl, Quill, and Mouse. My fursona is a striped hyena/Siberian tiger hybrid with all kinds of weird powers. My altsona/secondary fursona is Mouse, an angry cat who fears nothing.
WISHLIST:
Gembound morphing potion/magic plush
Paintie Tickets
Food for the feast
Pirate, Angel, and Feral costume parts
FC/FD
Stables
Art of my characters
If I've blocked you, it's because you're homophobic/transphobic, you're pregnant or talk about pregnancy a lot, you have a robot/android as an icon, you indulge in vulture culture or something you do disgusts or irritates me. This includes "assigned kin" games. My spiritual and psychological beliefs are not a quirky little game or fad. You cannot assign or pick kintypes.
My main interests include Pokemon, Hollywood Undead, Star Trek, Lord Of The Rings, My Little Pony, Animal Crossing: Wild World, Pirates Of The Caribbean, and, of course, furries.
Main bands/artists I listen to: Hollywood Undead, Lorene Drive, Rihanna, Starset, Cloudeater, Evanescence, The Birthday Massacre, Green Day, Heather Dale
I'm really serious about getting a gembound. Anything in my gallery, toybox, menagerie, sticker album, and button album is yours for either a gembound morphing potion or a magic gembound plush.
Villagers
28
Gallery
4
Comments
21