Viewing bitsiespider's Profile
User ID: #44080
Username: bitsiespider
Gender: Female
Last Online: 21 Oct 2019, 5:30 pm
Registered: 4 Jul 2016, 11:17 am
Trophies
Profile description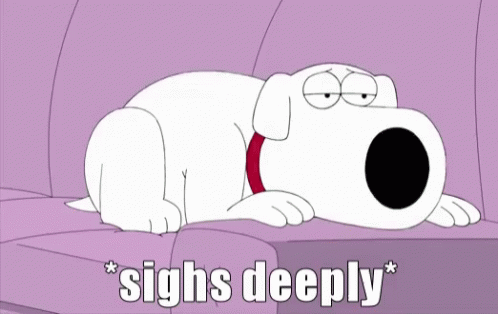 ♩♪♫♬♫♪♩♪♫♬♫♪♩♪♫♬♫♪♩♪♫♬♫♪♩♩♪♫♬♫♪♩♪♫♬♫♪♩
you matter
♩♪♫♬♫♪♩♪♫♬♫♪♩♪♫♬♫♪♩♪♫♬♫♪♩♩♪♫♬♫♪♩♪♫♬♫♪♩
inspidered™
"how would it be if you came to have tea with me?"
♩♪♫♬♫♪♩♪♫♬♫♪♩♪♫♬♫♪♩♪♫♬♫♪♩♩♪♫♬♫♪♩♪♫♬♫♪♩
Questing!
Well-Loved Teddy Bear
♩♪♫♬♫♪♩♪♫♬♫♪♩♪♫♬♫♪♩♪♫♬♫♪♩♩♪♫♬♫♪♩♪♫♬♫♪♩
✞ //
ISFJ
// Female // Shy Spider // Introspective // Chronologically Challenged // USA // +1 FVT
Married // A Mom // Can Shy Away from Interactions // Love Scooby Doo like Crazy
Guardian
// Rainbow and Food Lover // All about dat Dragonmaw
Bipolar // Borderline Personality Disorder // Severe Anxiety // PTSD // OCD
i may not always have much to say, but being around you guys helps me get through my days. thank you for being you <3
♩♪♫♬♫♪♩♪♫♬♫♪♩♪♫♬♫♪♩♪♫♬♫♪♩♩♪♫♬♫♪♩♪♫♬♫♪♩
"If they say
Who cares if one more light goes out?
In a sky of a million stars, It flickers, flickers
Who cares when someone's time runs out?
If a moment is all we are, We're quicker, quicker
Who cares if one more light goes out?
Well I do"
―
Linkin Park - One More Light
―
♩♪♫♬♫♪♩♪♫♬♫♪♩♪♫♬♫♪♩♪♫♬♫♪♩♩♪♫♬♫♪♩♪♫♬♫♪♩
♩♪♫♬♫♪♩♪♫♬♫♪♩♪♫♬♫♪♩♪♫♬♫♪♩♩♪♫♬♫♪♩♪♫♬♫♪♩
♩♪♫♬♫♪♩♪♫♬♫♪♩♪♫♬♫♪♩♪♫♬♫♪♩♩♪♫♬♫♪♩♪♫♬♫♪♩
Dragonmaw 07.04.16
Palace 09.03.16
Dragonmaw 04.03.17
Tiger Eye Peak 11.06.17
Dragonmaw 11.09.17
Oceandome. 04.08.18
Tiger Eye Peak 06.11.18
Dragonmaw 07.04.18
♩♪♫♬♫♪♩♪♫♬♫♪♩♪♫♬♫♪♩♪♫♬♫♪♩♩♪♫♬♫♪♩♪♫♬♫♪♩
As a note to mods:
Odorokasu
and i are sissies and share a connection
we also share, gift, and trade with each other
RozeyBear
is my babe
ButterflyBones
is my waifu
RazzleBerryDazzle
is my care bear!
Dubstep
is just gosh dang precious!
♩♪♫♬♫♪♩♪♫♬♫♪♩♪♫♬♫♪♩♪♫♬♫♪♩♩♪♫♬♫♪♩♪♫♬♫♪♩
Profile Mash-Up with code by Pachoopi, Tuo, and Teacup
BG from
http://patternvomit.tumblr.com/
♩♪♫♬♫♪♩♪♫♬♫♪♩♪♫♬♫♪♩♪♫♬♫♪♩♩♪♫♬♫♪♩♪♫♬♫♪♩
Art Track List
[url=]Artist Name[/url] - Payment Type - [url=]Form Here[/url] - [url=]Payment Status[/url]
Completed OrdersCanceled but keeping track of
CyberneticCaballus
- 400kFC -
Form Here
- Currency Sent
Freakin' Limbo Shit
cannibal
- 50kFC ??? -
Form Here
- PAID >8l
blessed
- 20 Serpent Feathers -
Form Here
- PAID >8l
onslaught
- 55FD -
Form Here
- Currency Accepted
Villagers
100
Gallery
19
She/Her Pronoun Button
x1
Furends Furever Button
x1
Comments
92