Viewing Nelly's Profile
Profile description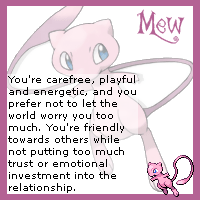 Hiya, I don't know what brought you here, but welcome to my tiny corner of the internet! My name's Nelly, or at least, it is to you, but you can call me Maxie too!
heh, rhyming
Some people also call me Princess, I guess you can too if ya want, idc It's probably the most fitting, honestly.
oof this is a constant wip
Some Facts About Me I Guess
idk why you'd wanna read about lil ol me, but here ya go!
~I'm a traditional artist, and I also have a pixel shop
here
if you wanna check it out!
~I'm not the most socially adept person, but I'm trying! If you're nice, I'm nice!
~I'm not actually a furry, I just love painties and hoarding art and characters lol
~I've been called a marshmallow, but I'm hardcore I swear. Like a burnt marshmallow. Y'know, like when you catch 'em on fire and they get all charred. I'm like that
~My hobbies include pretending I have my life together and writing angsty fanfiction
For what fandom? You'll never guess unless you're one of the five people left *wheezes*
~I have inside jokes with myself
~I'm going to be a vet tech
~I have too many plushies please help they're taking over my life
~I spend way more time on Tumblr than I should, hence the css by
msjanny
~I have 4 cats and a hamster and I love them too much
~A Fruit Gusher almost killed me once
~I love marine life and cetaceans, and am especially interested in orcas and dolphins!
~I'm also interested in reptiles, especially bearded dragons and leopard geckos!
~I'm a Maladaptive Daydreamer
~~My Favorite Things!~~Shows:
The Office, Voltron, RWBY, Nomad of Nowhere, Toradora, Durarara!, Forest of Piano, Your Lie in April, Violet Evergarden, Green Eggs and Ham, Cells at Work, Parks and Rec, Gravity Falls, Pokemon, Big Hero 6, anything Disney
Currently Watching:
Voltron, RWBY, Hilda, She-Ra, Parks and Rec, Big Hero 6: the Series
Books:
Your Name, RWBY manga, Food Wars, Horimiya, Coraline, The Book Thief, Maximum Ride series, the BH6 manga
Currently Reading:
The Lunar Chronicles, My Hero Academia, Seven Deadly Sins, Piano no Mori, DRRR!, and now Hatoful Boyfriend thanks to
Fire_V-Raptor
!
Aesthetics:
space, aliens, pastels, and the 80's/90's! Also, I don't know if these count as aesthetics, but I really love liminal spaces and abandoned things and stuff of that nature too
Animals:
foxes, orcas, dolphins, cats, geckos, pigeons, cows, alligators, and deer! A weird mix I know but I just can't choose!
I love music and am always looking for more to listen to! Feel free to drop me some recommendations!
What song is Max obsessed with this week??
Not a song, but if you need some encouragement:
~~Wishlist~~
Big thanks to Dubstep for the Rhodochrosite Carat Cat (in the gallery), Chilly Sea Cuttlefish (belongs to Asher ), Pretty Pigeon Plague Bird (belongs to Aerick), Star Guardian Mystic Kistune (belongs to Kaneka), and Black Hole Kitsoul (belongs to Nessy)!! Seriously you are too amazingly nice!!<3Thanks to AngelSami for the horned whale!! She belongs to Griffin! Thanks soso much to the anon who gave me the enfield!! She belongs to Sirius!!!Thanks to the Lunar Fairy!
~Paintie Priorities~
~Nellie paintie #2- Have to upload (Ralsei)
~Kai- Have to upload (need Magic Chibi Manokit sticker) (BlackBearBow)
~Grayson-Have to upload (stellarhyena)
~Candy-Have to upload (mrjotter)
~Glitch-Have to upload (foxwithaflute)(need mythic costume)
~Taffi-Have to upload (foxwithaflute)
~Pastel Rooster Saggitari-Have to upload (stellarhyena)
~Vaporwave Dragon-Have to upload (hallow-grimfang)
~Winter DaD- Have to upload (ansel_the_viscet)
~Static Wicker- Have to upload (ansel_the_viscet)
~Dapper Deer- Have to upload (joey-wyvern)
~Paradise- Have to upload (Inkie)
~Commissions~
~Pudge flatcolor chibi+pixel headshot-
harleyshib383
~Chibi (Paid)-
FunnyFoxFur
~Shaded fullbody (Half-paid)-
Turnivis
~Fullbody (Paid+Messaged)-
Liliumeese
~Vani+Ness flatcolor headshots (Paid)-
Anubinch~~NOTE: If more than a month passes and I haven't at least received an update or a reason why the art has taken so long, I will message you and ask either for a refund or an update! I know life is busy and things happen, but if I pay up front, I expect it to be done in a reasonable amount of time. It might be annoying, but getting scammed is pretty annoying too! :)~~~Goals~
~Craft every costume (working on the Galaxy Costume now!)
~Get a shifty paintie for Vani
~Get an Ashfurn
~Complete my managerie
~Complete my toybox
~Get painties for all of my oc's
~Get every plantimal
~Get an orca/dolphin paintie
~One day all my villagers will have deep, in depth bios, but today is not that day~
~Wanna catch me somewhere else?~
(Sites with ♥ are the ones I'm most active on!)
PFQ
♥
~Dappervolk~
Tokyo
~Ichumon~
MiniMochi (haven't been on here for a while bc the site's super glitchy for me most of the time)
AnatheriaFlight Rising♥Chicken Smoothie♥MaraPetsWolfPlay (trying to get back into this one)♥OhuDogs♥Toyhou.se♥
Villagers
61
Gallery
20
Otherworldly Staff of Wisteria (100%)
Barbarian Action Figure
x1
Rhodochrosite Carat Cat (Male)
Galaxy Phoenix (100%)
Musical Squid Buddy Plushie
x1
Rosy Topifairy (Male)
Faithful Fossil (100%)
Winter's Majesty Stag (Male)
Comments
54