Villager: Clair
Villager Info
ID: #100461
Name: Clair
Gender: Non-Binary
Location: Dragonsmaw Manor
Born 4 years, 28 days ago
Career: Herbalist
Owner: NicoleArtist
---
Species: Cat
Color: Silver
Costume: Reaper
Buffs:
---
House: Tigereye Peak House (1/167)
Paintie
Approved: 16 Sep 2018, 10:20 pm
Likes: 30 ♥
Clair is infected with Vampirism. Symptoms include craving blood, sensitivity to sunlight, an allergy to garlic, and changing into a bat after especially forceful sneezes. If they start to sparkle, immediately consume a Golden Apple to cure the infection.
Clair
's very special treasures!
About
"GET OFF MY LAWN"
A swamp witch that lives in the wilderness. No one knows where her territory begins or ends, but if you cross it at night...
Heres the detail on the eyes you can't see lol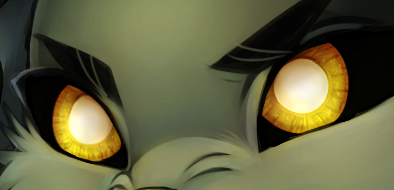 Comments
3