Villager: Shawyen
Athena
19

Villager Info
ID: #153666
Name: Shawyen
Gender: Male
Location: Oceandome
Born 4 years, 5 months ago
Career: Animal Husbandry
Owner: Polymathema
---
Species: Cat
Color: Caracal
Buffs:
---
House: Oceandome House (115/115)
About
The Antiquarian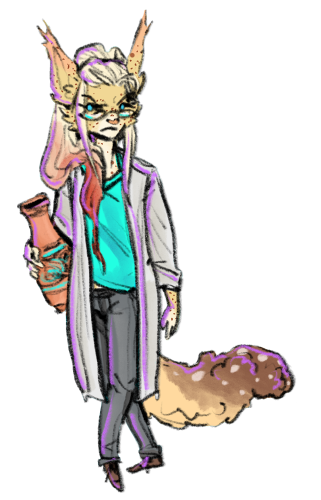 Shawyen is a healer and caretaker of animals with an acidic personality and a love for books that eclipses his love for fellow living companionship. Often his services are paid for with a rare manuscript or a first edition copy of something esoteric.
He is the resident healer for Nouveau Atlantis (and also sort of it's default Librarian), having made the floating city his home for many years now. Whether treating a broken leg or a sick fish-friend he is the go-to healer for emergencies or care-giving too small to require a trip all the way down to Oceandome.
Originally hailing from Olde Foxbury he likely has a fair bounty on his head but blessings upon the person wanting to go through the sizable amount of pirates in order to take it.
He likes: Turkish style coffee, mint tea, books, manuscripts, the smell of old paper, steady bookcases, small animals, herb gardens, new moon nights, warm sea water, cool night air, when the tiny animals curl up on the chest fluffs, expensive jewelry, fine fabrics, getting a full night's sleep (good luck on that one Shaw.)
Comments
21