Official Churkal Thread
KitsuneOfTheSun
Aaaaaa I love! <3 And nah Ce'ana doesn't translate to anything - most Churkal names are gibberish lmao
I'm now auctioning off a slot to create a Smaae S'nir Churkal - the weird hairless ones. Anyone is allowed to participate in this auction, even if they aren't on the list below.
This will be a FC only bid. The starting bid is 10,000 FC, and the minimum bid increase is 100 FC - though you can go higher if you wish.
This auction will end on Monday, July 15th, at 5:00 pm EST
Fiskie
paniic-
KitsuneOfTheSun
Katthekit
Otrovan
Alduinsecretfire
:'0 OOoh how cool!! SB, please!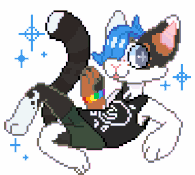 ~by
Cooler
~
|| Art Shop ||
Toyhou.se ||
used to be xXSolsticeXx!
Saberfiend
Okay I'm placing a bid. 100,000 FC :) I love hairless babies
/
Art Shop
\
KitsuneOfTheSun
Aaaaaa I love! <3 And nah Ce'ana doesn't translate to anything - most Churkal names are gibberish lmao
Expected that. I's cool.
And I'm not bidding I have no money whoops
I'll draw ya some art if ya ask me to.
I've got a DeviantArt right here:
https://www.deviantart.com/kitsunedoessomeart/gallery/
So, uh, yea.
Auction ends in 5 hours y'all!