Who are your favourite furry youtubers?
Who are your favourite furry youtubers?
Title says it all!

For me, my main favorites are Artemis Wishfoot, Ace of Hearts Fox and Pocari Roo. I do like Majira Strawberry too, but not as much. Also like Barton Fox's con videos!
Give yourself away to this irresistible melody!Art from Cookie Run: Ovenbreak >>>
I don't actually watch much youtube in general, and I find Majira kind of annoying.
I like Pocari, Odin Wolf, Ace of Hearts fox, and Stormi the Folf quite a bit though!
HMMMM I'd have to say Pocari Roo, Ino98777 (Telephone is ADORABLE owo), and Dew the Dutch Angel Dragon
Always open for RP~!
If you don't have anything nice to say, don't bother saying it to me or any other person.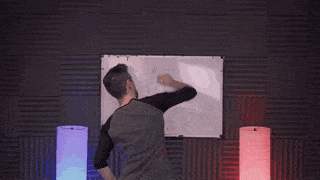 ===================================
Stall:
http://www.furvilla.com/stall/127036
Commissions:
http://www.furvilla.com/forums/thread/104022-jujus-art-shop
ReinFoxy, Majira Strawberry, RuffinCosplay (but I think they left the fandom), Xusho Wolf, Blü, Ace of Hearts Fox, AlbinoTopaz
#60102 +0
FV Time
He/She/whatever
Mine are Solar Saber, Two Furry Bros, Pocari Roo, Imaginatively Unimaginative and Xusho Wolf. I sometimes watch Betaetadelota and Majira Strawberry.
Odin is definetly my fav tbh
Any Pronouns | From Germany | Pansexual
Maybe he's a hidden one, just like the odd1sout......