Villager: Chromafreak
1

Villager Info
ID: #118504
Name: Chromafreak
Gender: Genderless
Location: Quetzal Palace
Born 3 years, 10 months ago
Career: Explorer
Owner: Oreloki
---
Species: Hyena
Color: Striped
Buffs:
---
House: Quetzal Palace House (100/100)
Paintie
Approved: 14 Jul 2016, 3:47 am
Likes: 73 ♥
About
My paintie commission thread is here!
Name: Chromafreak
Race: ???
Age: ???
Themesong: The Glitch Mob - Animus Vox
Abilities: Never quite really there. Not solid when he doesn't want to be. Can glitch through objects. Excellent hacker, as he can physically invade technological devices.
Personality: Chromafreak is skittish and very much keeps to himself, so much that only a few others even know he exists in the first place. On good days, he's a bit of a trickster, and while you'll never see him, you may sometimes catch his tittering laughter should he happen to successfully trip you up.
Kritty Breeder
He has no official art as of yet, so have some Azop screenshots :P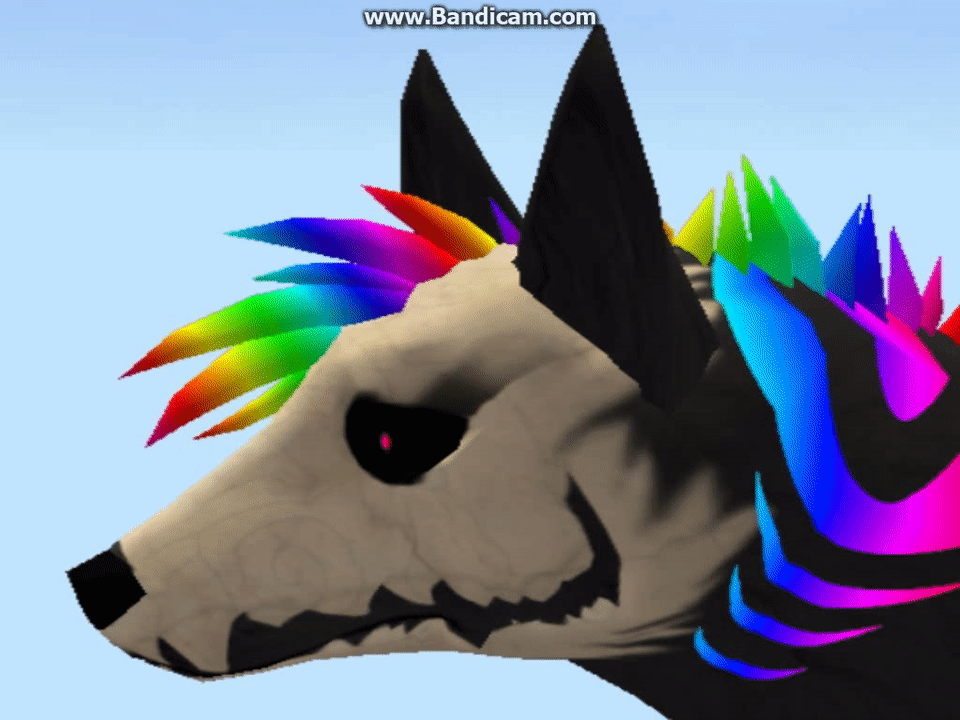 Thank you so much for comments!
Go check out Jormungandr's Fenrir, who features the same style of skull :D
http://www.furvilla.com/villager/75961
Comments
34