Villager: Truth
Secret
111

Villager Info
ID: #175830
Name: Truth
Gender: Male
Location: Oceandome
Born 3 years, 7 months ago
Career: Explorer
Owner: Polymathema
---
Species: Owl
Color: Barn
Buffs:
---
House: Oceandome House (1027/1852)
Truth
looks stunning!
Truth
's very special treasures!
About
The Veracious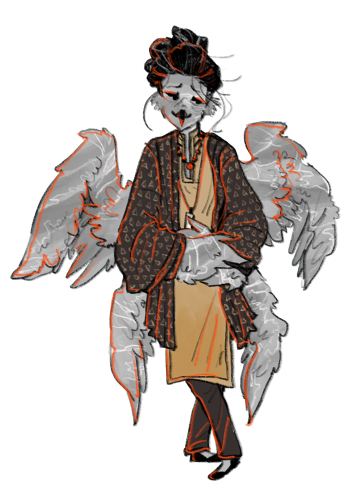 Truth is a small bird with self worth issues and a history of heavy abuse. He's recovering slowly and largely keeps to himself and the magic books Quartermaster lets him borrow.
He really likes freshly baked bread, soft cello music, stacks of books, bright red lipstick, oversized-sweaters, hot pretzels, chamomile tea, and hugs.
He currently lives above a printer's shop in Dragonsmaw Manor where he works to prepare manuscripts and annuals for publication. Every thursday he takes lessons with his fellow aforementioned owl in spells and alchemy. Having spent most of his life under the strict overseeing of his terribly abusive guardian his newly gained freedom and personal responsibility is daunting. Sometimes he has to be reminded he has days off and the freedom to come and go as he pleases.
Could be considered divine, certainly miraculous. Holy in that kind of screaming chariot on fire way. Too nervous and quiet to bring about any Revelations though.
a list of things
will ask before using the strawberries you purchased for the both of you
multiple group chats
sometimes posts to the wrong chat
soRRyyy
cries easy
cooks real good
yoga
witchling
Choice Aesthetic
but doesn't realize it
coconut lacroix
*chitters*
extra sunscreen
is made of smoke and anxiety
i-is th-this okayyy?????
from 0 to ELDRITCH HORROR TERROR when loved ones are threatened
angelic choir (the ear bleeding kind)
sometimes a burning chariot of fire
sometimes a thousand winged cacophony of sound
put the lipstick on the beak its okay
overuse of emoji
♫ In the Air Tonight - Phil Collins ♫
♫ Glamour - George Cosby ♫
♫ Hail, Mary - Shearwater ♫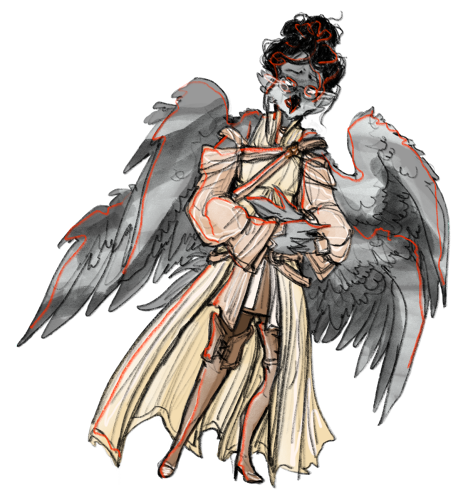 Background Here.
Trophies
Comments
3