Villager: Daisy
515
Villager Info
ID: #190916
Name: Daisy
Gender: Female
Location: Olde Foxbury
Born 2 years, 11 months ago
Career: Cook
Owner: Bluheart
---
Species: Horse
Color: Zebra
Buffs:
---
House: Olde Foxbury House (207/306)
Daisy is infected with Zombipathy. Eating brains relieves symptoms for a time, but comes with memories of the brain's former life. Your doctor recommends adding hot sauce for extra flavor, but a Golden Apple a day will send the Zombipathy away.
Daisy
looks stunning!
Daisy
's very special treasure!
About
Crafter
Species: Rabbit
Color: Spotted Lop
1-3-2017 changed to a Zebra.
Paintie created by
WafflePaw
.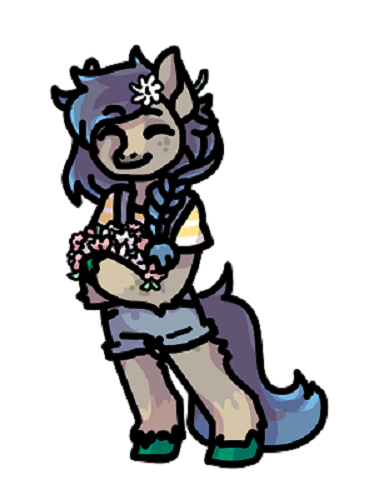 6-10-2019 I <3 it!
by
liquidstars
Trophies
Comments
12