Villager: Guinevere
Molly
22

Villager Info
ID: #211439
Name: Guinevere
Gender: Demigirl
Location: Dragonsmaw Manor
Born 3 years, 8 months ago
Career: Explorer
Owner: tentavamp
---
Genus: Shifty
Color: Midnight
Buffs:
---
House: FurCash House
Guinevere
looks stunning!
About
Gwen/ Guinevere
She/ Her
"I just don't take it off. Sometimes I'd rather not see what it has to show me."
Gwen is half of my set of personal fursonas, her being the more depressing, wouldn't-be-a-good-character-for-a-fursuit aspect of me. She "actively practices' punk, and is most likely found out on the town with her gang.
She wears an eyepatch over her completely normal (from an outside perspective), working right eye because she constantly sees visions out of it otherwise. Ghosts, echoes of the past, she doesn't know what to call them, but she has a knack for seeing very negative, past events linked to the area in her line of sight from said eye, not limited to suicides and disasters. She's always depicted how she sees her right eye when uncovered. It seems to emanate a shadowy, smoky aura.
Paintie by:
Rotsuoy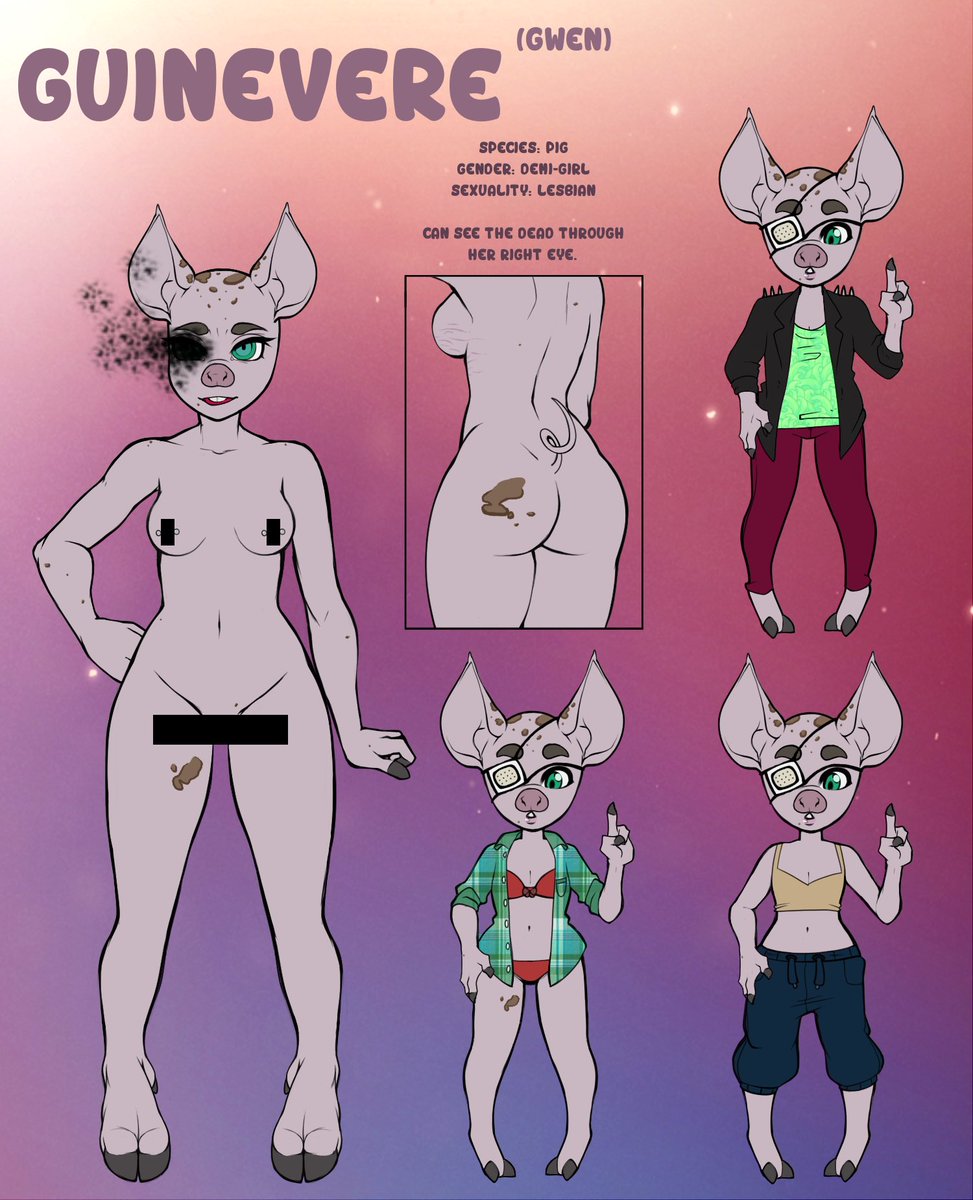 Comments
3