Villager: Spoon
Bork
15

Villager Info
ID: #223297
Name: Spoon
Gender: Unspecified
Location: Oceandome
Born 3 years, 5 months ago
Career: Warrior
Owner: bananapls
---
Genus: Shifty
Color: Midnight
Costume: Angelic
Buffs:
---
House: House has been destroyed.
Paintie
Approved: 23 Feb 2017, 3:33 pm
Likes: 47 ♥
Spoon no longer has a house! They will be unable to work. Please replace the house or move Spoon into a FC slot.
About
Loves to romp around in the dunes with
Cereal
and
Milk
~!
Despite measuring seven feet tall at the top of his head when standing,
Spoon is a big floofybutt who loves to chase lizards, snakes and whatever other kind of tiny critter catches his attention!
He communicates in growls, grunts and chirps, and tends to toss his head, curl his tail and otherwise make his opinions known with body language.
His favorite part of the day is curling up at night as a windbreak with his scaled head, back and tail wrapped around his two best friends (and his own nose)~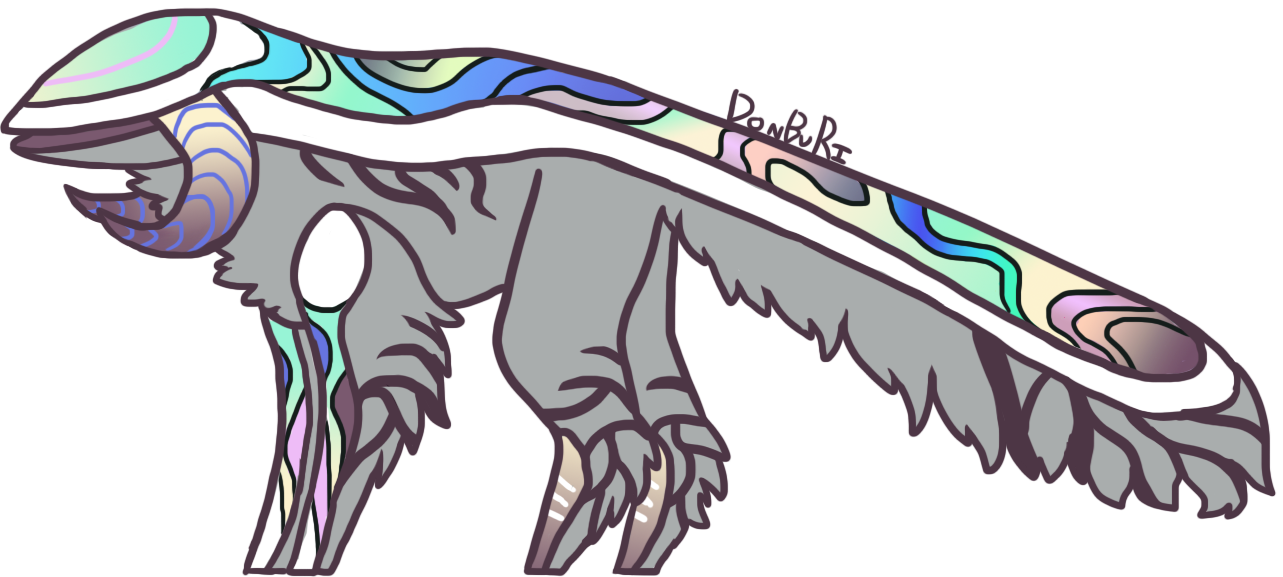 Custom art by
Donburi
, Spoon is mine~
Comments
3