Villager: Ale Wolf
Gonta
18

Villager Info
ID: #272635
Name: Ale Wolf
Gender: Female
Location: Dragonsmaw Manor
Born 2 years, 7 months ago
Career: Animal Husbandry
Owner: Alewolf
---
Genus: Shifty
Color: Midnight
Costume: Pirate
Buffs:
---
House: Dragonsmaw Manor House (1/250)
Paintie
Approved: 22 Aug 2019, 7:49 pm
Likes: 3 ♥
Ale Wolf
looks stunning!
Ale Wolf
's very special treasures!
About
Chicken base is by Buffalo this one and more can be found here
http://www.furvilla.com/forums/thread/67021-free-to-use-shifty-repainted-bases?page=1
Species: Fox and Wolf Mix
Likes: black and White, Creepy, cute, animals, games.
Dislikes: Needles.
Hobbies: Plays Games
Favorite type of music: Techno
Watches Anime.
The world is full of wonders but the key to see it
all is to clear your mind and watch the stars.
Art is by Swampkeeper #110257
http://www.furvilla.com/forums/thread/86825-your-oc-in-animal-crossing-styletemp-closed?page=1
art by Ziriza #105660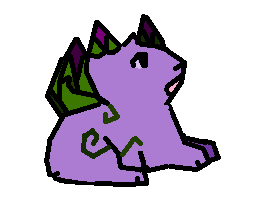 Art by DizzieDizzie #88069
Art by RGDlightteam #60102
Art by MadMadameFlare #14578
Trophies
Comments
2