Villager: Oreloki
Villager Info
ID: #31519
Name: Oreloki
Gender: Female
Location: Quetzal Palace
Born 4 years, 2 months ago
Career: Cook
Owner: Oreloki
---
Genus: Shifty
Color: Midnight
Buffs:
---
House: FurCash House
Oreloki
looks stunning!
About
Oreloki
"You can't wake up, this is not a dream,
You're part of a machine, you are not a human being."
Name: Oreloki Zahzul
Race: Eastern Dragon
Age: 21
Themesong: Draper - Pressure (ft. Laura Brehm)
Abilities: Shapeshifting. Can breathe fire, obviously, though her real elemental talent lies with electricity.
Personality: She's headstrong and a total crackpot, and would rather solve her problems in a brawl than talk things out. Not to say she's unkind, for her heart and her head are both in the right place. She's just... bad at thinking before she acts. She's loyal to a fault, and considers everyone she grows close to a part of her family. She'd die for them.
Old Paintie
Commission from
MagicMooseofDoom
on DA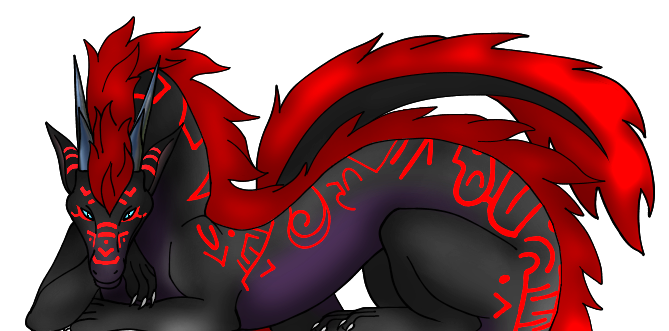 Comments
4