Villager: Rayne
25

Villager Info
ID: #199319
Name: Rayne
Gender: Male
Location: Quetzal Palace
Born 4 years, 2 months ago
Career: Explorer
Owner: Fiskie
---
Genus: Shifty
Species: Esker
Color: Rainbow glow
Costume: Galaxy
Buffs:
---
House: FurCash House
Rayne is infected with Zombipathy. Eating brains relieves symptoms for a time, but comes with memories of the brain's former life. Your doctor recommends adding hot sauce for extra flavor, but a Golden Apple a day will send the Zombipathy away.
Rayne
looks stunning!
Rayne
's very special treasures!
About
He/Him or They/Them
Nothing but good times to be had when Rayne is around. They love to play video games and enjoys camping every now and then. Sort of my second fursona.
paintie by wapiti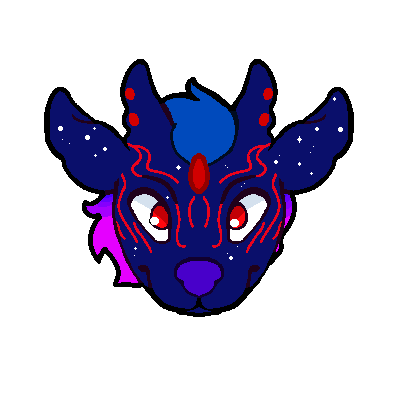 pixel by Babbebbyb
Comments
6