Villager: Ira
Villager Info
ID: #400939
Name: Ira
Gender: Foxgender
Location: Quetzal Palace
Born 4 months, 28 days ago
Career: Blacksmith
Owner: Shot
---
Species: Fox
Color: Chibi Arctic Kitsune
Buffs:
---
House: Olde Foxbury House (1/58)
Paintie
Approved: 6 Jan 2021, 6:34 am
Likes: 22 ♥
Ira
's very special treasure!
About
Ira, is the latest fursona of mine. Yet to have a personality filled out, fox is a bit of a blank slate. I must find my true self before it can be filled out. I put a lot of effort into making foxs design as unique as possible, but whilst being very recognizable as a Fox. Fox has a custom emblem on foxs back: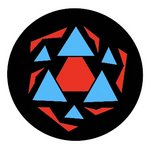 Fox and Shot are the two OCs that have the most art made by me. Foxs official design also has a long tongue, to make fox a bit more unique, and because I thought it'd be fun to draw.
Comments
4