Villager: Quartermaster
Babbage
129

Villager Info
ID: #78346
Name: Quartermaster
Gender: Male
Location: Oceandome
Born 6 years, 1 month ago
Career: Explorer
Owner: Polymathema
---
Species: Owl
Color: Great Horned
Buffs:
---
House: FurCoin House
Paintie
Approved: 6 Jul 2016, 8:42 pm
Likes: 79 ♥
Tags: queermaster
Quartermaster is infected with Lycanthropy. Changes into a beastly monster after exposure to moonlight or especially frustrating board games. Howling at the moon relieves the symptoms for a little while, but use a Golden Apple for best results.
Quartermaster
's very special treasures!
About
The Quartermaster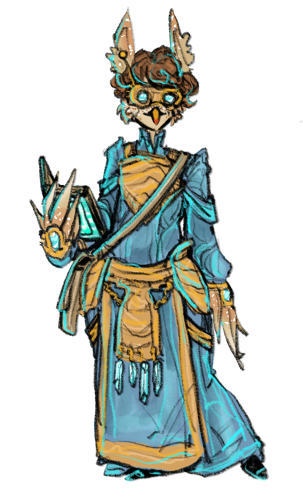 Hobbies:
People watching
Music collection
Spell Creation
Public transit
Catalog shopping
Collecting cheesy ceramic mugs
Mechanical and Magical Tinkering
Task Management
Art Appreciation
Film Noir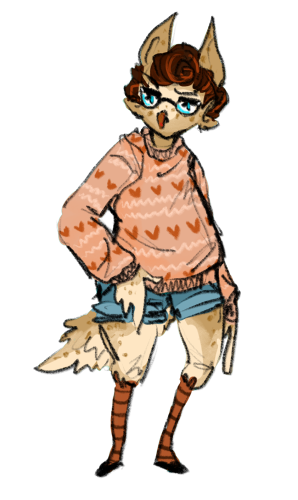 Q (it's a smaller mouthful than Quartermaster) is tiny and usually pretty laid back. Fond of puns and technological or magical advancements, his personal classification would be called a technomage and he spends most of his time either exploring the local transit systems or tinkering with the things he found while exploring (picked up off the ground in other words.)
He gets easily distracted and likely has too many projects going at the same time.
He actually is mostly flightless, gliding in general directions, but he still gets places quickly and parkors himself around like a boss.
Sleeps during the day, would probably beat your gym at Pokemon Go! He dresses like a fashionable grandpa or a really gay one depending on the day and is generally an intolerable hipster about this. If you ask him his name you will get any manner of Q-beginning aliases because he's a jerk like that.
Comments
14