Villager: Jesterus
Villager Info
ID: #176161
Name: Jesterus
Gender: Male
Location: Oceandome
Born 3 years, 9 months ago
Career: None
Owner: -Sylva-
---
Species: Fox
Color: Red
Buffs:
---
House: Oceandome House (56/56)
Paintie
Approved: 5 Dec 2016, 4:50 pm
Likes: 33 ♥
About
This great creature before you is Jesterus
The next true god. He likes cosplay. What you see before you is his true form
I spent way too much time on this, more than it deserves.
This all started as a joke. dont take it seriously. I dont take it seriously
Just dont question it
He also likes Kidz Bop. Like. a lot. he has it playing from the heavens 24/7 where he is, so never ask him to pick the music.
Also, he has a husband named
Eli
but if you truly wish to know more about this creature's origin, ask his secretary
Mary
they can tell you the whole story.
Just make to avoid
Satand
Jesterus's worst enemy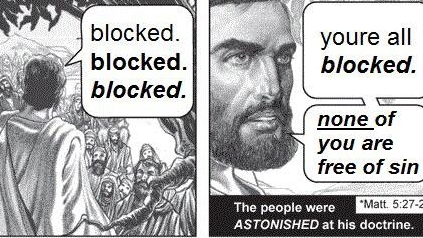 Behold a collection of art by several of his loyal followers:
(Majority of art by
Fuzzhead
)
Trophies
Comments
21