Viewing uropygid's Profile
Profile description
you can call me
max
or
uropygid
! he/him or they/them.
i am the lenny fairy. ( ͡° ͜ʖ ͡°)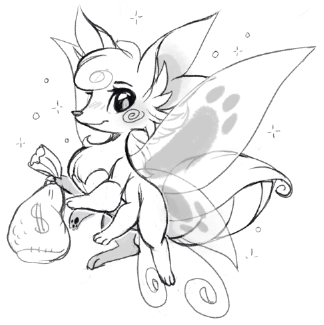 if you see the sn uropygid anywhere else online, that'd be me. i'm old (over 25yo) and also a huge nerd. i live with my lovely partner
Khirsah
.
i am a bit shy about talking to people, but friend requests are welcome!
ask me about rocks
Paintie Resource Database
paintie sales thread
(currently selling premades only)
art tumblr
(may contain NSFW) |
flight rising
credits:
Floofmaster
for forum icon
Th15sle
for fairy icon in forum sig
Kiwiggle
for fairy art in profile
Atrocityland
for tiling tentacle bg
-----
notes: waiting on art from
Ratvork
paintie4art trade w
sawawa
paintie exchange (received assignment)
goals: spooky costume x1, piles of shifty potions, about 6 more houses at least
painties for: Shura, uropygid (also: Bloody, Scoot, Qiung Ren)
make my profile look good
Villagers
13
Comments
39