Viewing Majestic_Dwarf's Profile
User ID:
#39018
Username:
Majestic_Dwarf
Gender:
Female (She/Her)
Last Online:
9 Nov 2016, 2:51 pm
Registered:
3 Jul 2016, 6:12 pm
This user has no trophies.
Profile description
Hey! I'm majestic_dwarf! I'm 20 and I love pet sites and video games, Message me if you want to play Monster Hunter Generations.
Wayla
is my datefriend! They're super nice and do awesome painties if you're looking for someone to commission.
My current goals are to breed minipets, grind for frosted tokens/costumes, and get a couple more painties. Also, SHIFTIES are here! I'm so delighted <3
Be sure to check my stall for novelties from Tigereye Peak~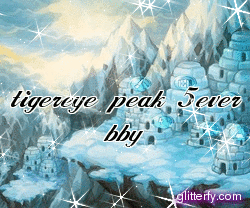 Villagers
18
Comments
23