Viewing Frostpool's Profile
User ID:
#87287
Username:
Frostpool
Gender:
Female
Last Online:
24 Aug 2017, 9:38 am
Registered:
11 Feb 2017, 12:29 pm
This user has no trophies.
Profile description
I love Undertale and Warriors.
I like Pokemon(Mystery Dungeon), Patapon, some Kirby, Okami, Steven Universe, Regular Show, Gravity Falls and naps.
Otps: Alphyne, Undyrus, Scourge x Ashfur and
Brightheart x Cloudtail.
I write fanfiction. But Im Argentinian, so my fanfics are in Spanish. If you talk Spanish, or wanna read to try undersatand, my Wattpad´s username is @alulusa.
Im learning how to RolePlay. Its cool.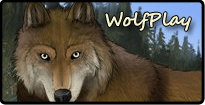 Villagers
5
Comments
2