Villager: Caspian
0

Villager Info
ID: #180885
Name: Caspian
Gender: Male
Location: Quetzal Palace
Born 5 years, 1 month ago
Career: Animal Husbandry
Owner: Lupin
Feast Points: 0 (6 All-Time)
---
Species: Fox
Color: Culpeo
Costume: Pirate
Buffs:
---
House: FurCoin House
About
All comments by Caspian are in-character, although he isn't the talkative sort.
As the royal stablemaster, Caspian has learned to keep his mouth shut and obey what the royal family tells him to do, no matter how distasteful. There's no point pussyfooting around when you've got the king and his guards riding your tail all day and all night with some new complaint or request for a profitable beast every season.
Frankly, it doesn't matter whose buttocks sits atop the throne. They're all the same to someone of middle or low class. Gossip about political intrigue gets you nowhere in the grand scheme of things, and Caspian is just
so
tired of it all. He keeps to himself and does his job, raising poor animals to be the new court plaything or tomorrow's dinner- whatever the current crowned bastard asks for. It's a thankless, often dirty job, but it grants Caspian invitations to nearly every party... where he plays a proper wallflower and drinks alone.
He'd be a handsome fellow too, if he wasn't so gloomy. Coming from good, fine lineage, there's nothing wrong with his face except for that ugly, bored expression. He's also in good shape from nights spent dragging hay and wrestling Wuffs or chasing Wabbits through the snow. Despite the grimy nature of his job, he's always well dressed. It's too bad, the court ladies whisper, that he's so stoic and always smells like a Catbat.
On the rare occasion, Caspian is asked to perform some task greater than training Pumpkitties to "sit" or "shake." In fact, Caspian is considered a master of all manner of beasts, even those that aren't fit as animal companions. After the gruesome murder of the King's sister, a certain beast was kept locked in the greenhouse. On full moons, it is Caspian's duty to make sure it doesn't escape. This is perhaps his most disliked duty.
Caspian isn't the talkative sort, but you'd be surprised what gossip one overhears when the higher court treats you just like one of the animals you raise. Some wine might get him to crack a smile.
_____________________________________________________
Below is a list of the menagerie's most prized and valuable beasts, who are under the care of Caspian.
Decadent Smunchkin by
LuckyMou
Bobby Pin Smunchkin by
LuckyMou
Plain Dumpling Smunchkin by
LuckyMou
Chickpea Baby Smunchkin by
LuckyMou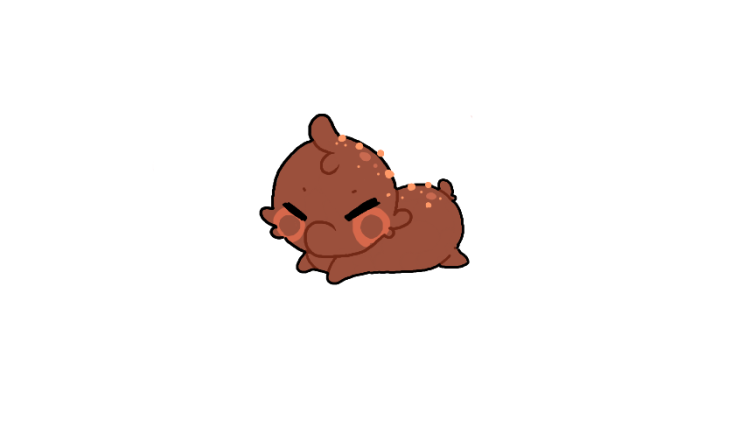 Crunch Baby Smunchkin by
LuckyMou
Comments
3