Villager: Mr Sneky
Villager Info
ID: #220393
Name: Mr Sneky
Gender: Male
Location: Oceandome
Born 4 years, 11 months ago
Career: Herbalist
Owner: poriferaThief
---
Species: Snake
Color: Ball Python
Buffs:
---
House: House has been destroyed.
Mr Sneky no longer has a house! They will be unable to work. Please replace the house or move Mr Sneky into a FC slot.
About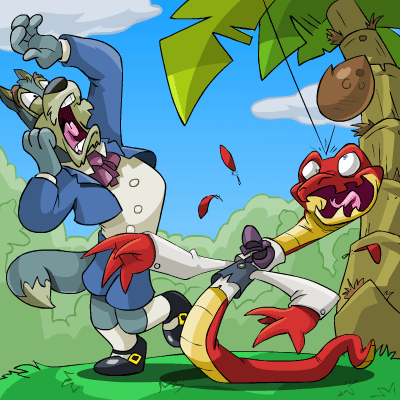 "Ahh Mr.sneky i see you are wering your fance top" "You are wereing yor's too mr.coconut" "Speaking of coconut,were did you get the new flying hat of coconut?" "Wat coconut?" "Ohh that coconut near my had WAT a coconut on my had!" "BOOM!" "AHHH MY HEAD" "GOOD NIGHT mr.coconut"
Comments
4