Villager: Ikabo
Villager Info
ID: #291507
Name: Ikabo
Gender: Male
Location: Oceandome
Born 2 years, 10 months ago
Career: Warrior
Owner: Odorokasu
---
Species: Big Cat
Color: Smilodon
Buffs:
---
House: Oceandome House (250/250)
Paintie
Approved: 14 Jul 2018, 5:23 pm
Likes: 38 ♥
About
".Thank you my brother for your life.
May you be honored for your sacrifice in the next life."

Name: Ikabo
Title: The Humble Hunter
Gender: Male
Species: Mutant Big Cat

Relationships
Orientation/Mate: Straight

Likes:
Dislikes:
About:
A strong and durable hunter. He makes sure his kills are done quick and with honor. Once a kill is made, he prays and thanks the creature for it's life and for providing him with the sustenance and supplies needed to help him survive.
Edits/Paintie done by
CarrotCube
Original Character and Design by me. Please do not steal.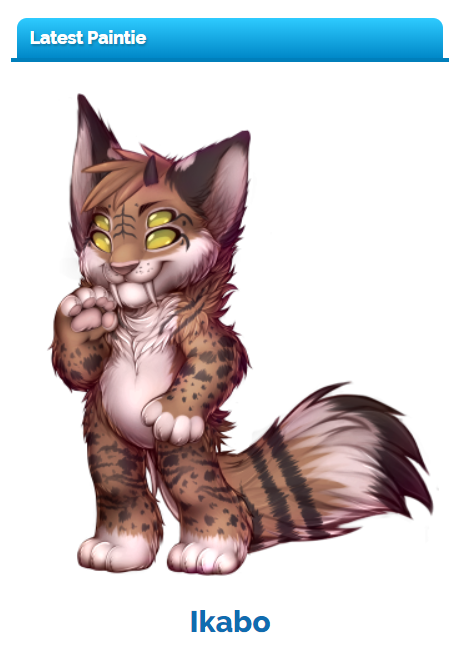 Comments
1