Villager: Buddy
21

Villager Info
ID: #165787
Name: Buddy
Gender: Unspecified
Location: Dragonsmaw Manor
Born 4 years, 1 month ago
Career: Herbalist
Owner: Psybug
---
Species: Snake
Color: Scarlet King
Buffs:
---
House: House has been destroyed.
Buddy no longer has a house! They will be unable to work. Please replace the house or move Buddy into a FC slot.
About
Buddy was created when Charlie had been up too late making potions and accidentally spilled a wolf and snake morphing potion on the ground, little did he know a dead pet was buried underneath, so Buddy slithered out, scaring Charlie. But now they're chill.
Buddy loves going on long slithers through his garden and Kifo will bring them bones to gnaw while they watch their plants grow. Occasionally when growing lengthier crops they'll go down to Robor's workshop, help him paint, then watch the paint dry. As you can see, they are very easy to entertain. Buddy really enjoys spending time with friends and fellow villagers. Buddy really enjoy it when Banana takes them on camping trips out in the forest between Foxbury and Dragonsmaw.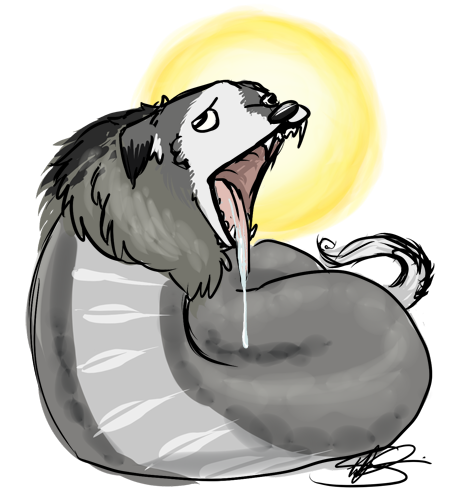 Art by the amazing
Th15sle
Paintie by
DinoGirl500
Second Picture by @memoca Derp by
Vivaere
Slobber by
SketchingRat
Wag by @muffet
HUGE thanks to Foxfire Fairy, Snek Fairy, Dinosaur Fairy, Snot Bun Fairy, and Bee Fairy for the FD to make Buddy possible :)
(Buddy uses they/them/it pronouns but doesn't care when people use he/him)
Trophies
Comments
62