Viewing Brunette_Cyborg's Profile
User ID:
#85760
Username:
Brunette_Cyborg
Gender:
Genderfluid
Last Online:
12 May 2022, 5:59 pm
Registered:
21 Jan 2017, 5:58 pm
Profile description
G'day!( ̄▽ ̄)ノWARNING: GORE!!!
The name's Kian and/or Ki.
~ nonbinary ~
He/Him
and
They/Them
.
~ Australian + 20 years old ~
I work as a DA (Dental assistant).
I'm a nice person and I appreciate any help I can get.
I'm a nut for anime. Particularly: One Punch Man, Black Butler, Attack On Titan, Alice in the country of Clover/Hearts/Joker/etc, Servamp, Fruits Basket and more!
I also love COD Black Ops Zombies!
I accept friends request from almost anyone.
As long as you're kind, I'll be kind.
〜(꒪꒳꒪)〜
I'm currently searching for paintie tickets.
Feel free to talk to me! I'm here to listen.
(づ ̄ ³ ̄)づ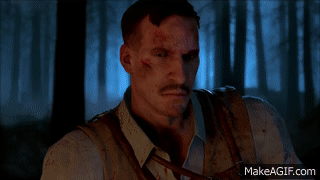 If you'd like to roleplay, feel free to message me.
┐(´∀`)┌
I'm 17 hours before FurVilla time/date.
So, I might be asleep or at work if you message me.
Follow/friend me on:
FlightRising
|
DeviantArt
|
ChickenSmoothie
|
Goatlings
Feel free to leave a comment on my profile and villagers.
I salute you!
( ̄^ ̄)ゞ
Villagers
12
Gallery
8
Sunset Cloud Fennec (Female)

Uncommon Feathered Serpent (Male)

Rare Feathered Serpent (Male)

Rainbow Cloud Wolf (Female)

Sunset Cloud Otter (Male)

Stormy Cloud Python (Male)

Great Serpent Plushie

x1

Mayor Ana Plushie

x1
Comments
26