Viewing papaemeritus's Profile
User ID:
#40847
Username:
papaemeritus
Gender:
demon
Last Online:
5 Mar 2021, 11:04 pm
Registered:
3 Jul 2016, 10:25 pm
Profile description
I don't usually accept random friend requests so if you'd like to talk shoot me a message instead! I'm not the best talker but I'll try!
rip in peace frostbite we won't forget you
Anarchy ♕ 21 ♕ Trans ♕ BPD ♕ ADHD ♕ Dyslexia ♕ Ghoul ♕ Sinner ♕ MCRmy ♕ Undead Army ♕ Skeletøn Clique ♕ Young Blood ♕ Slipknot Fam ♕ Gear
♕ it/its ♕ they/them ♕
please only add me on discord if you are interested in commissioning me or if we've talked in dms beforehand!
HAI DEREEE !!! if u know my real name that's fine but if ya don't just call me Anarchy or my username! TENKZZZ!!!
I like pop punk and metal and 2000's pop, I have a lot of favourite bands. I love to draw, furries and humanz. I'm a scene/emo kid at heart at the ripe old age of 21. My fav shows are Metalocalypse, Ouran High School Host Club, and Parks and Rec. I love wolves, spooky stuff, anime, sleeping and good food. I work at a haunted house and when that's not open, I just be drawing.
I am not human! I'm a demon soul and a wolf soul stuck in a human body. There is a human soul still in the vessel too, though, just a bit... warped, from the power of the other two XD regardless, I'm just Something Else stuck in a mortal body.
I am Luciferian!
My pronouns are it/its or they/them.
If you're truscum/transmed please don't interact, feel free to block me.
If you're anti-kin please don't interact.
If you're anti-self shipping, please don't interact.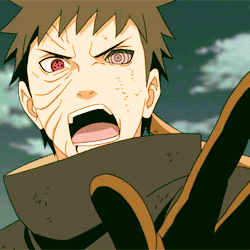 in a wonderful relationship with Obito Uchiha as of 12/08/20!
♕ Kinlist ♕
Demonkin / Ghoul
North American Gray Wolf
Toki Wartooth
Lucifer Morningstar
Kylo Ren
Rick Sanchez
Izaya Orihara
Papa Emeritus III
previously Grimmjow but papaemeritus was free and was too good to pass up!
♕ CSS by
alxq
♕
♕ Grimmjow Divider from
Ankoku-Sensei
♕
♕ Rose divider by
beruruSTAR
and rose bullets by
AngelicHellraiser
♕
Commissions I'm working on:
My Commissions Trello
Villagers
27
Gallery
8
Security Beta Bug +10 (Female)

Legacy Shield of Discourse (250/250)

White Snowfox (Male)

Legacy Feathered Dagger (50/50)

2017 Jack-O-Lantern

x1

Mayor Ana Plushie

x1

Souls of the Damned

x1

Winter Nap Kitsune Plushie

x1
Comments
255