Viewing papaemeritus's Profile
User ID:
#40847
Username:
papaemeritus
Gender:
demon
Last Online:
11 Oct 2021, 11:19 pm
Registered:
3 Jul 2016, 10:25 pm
Profile description
I don't usually accept random friend requests so if you'd like to talk shoot me a message instead! I'm not the best talker but I'll try!
rip in peace frostbite we won't forget you
Anarchy ♕ 22 ♕ Trans ♕ BPD ♕ ADHD ♕ Dyslexia ♕ Ghoul ♕ Sinner ♕ MCRmy ♕ Undead Army ♕ Skeletøn Clique ♕ Young Blood ♕ Slipknot Fam ♕ Gear
♕ it/its ♕ they/them ♕ dem/dems ♕
call me Anarchy, Rin, or my username please.
I like pop punk and metal and 2000's pop, I have a lot of favourite bands. I'm a scene/emo kid at heart at the ripe old age of 22. My fav shows are Jujutsu Kaisen, Haikyuu, and Lucifer. I love wolves, cats, spooky stuff, anime, sleeping and good food.
I am not human! I'm a demon soul and a wolf soul stuck in a human body. There is a human soul still in the vessel too, though, just a bit... warped, from the power of the other two XD regardless, I'm just Something Else stuck in a mortal body. The dem/dems/demself pronouns are short for demon/demons/demonself!
I am Luciferian!
My pronouns are it/its, they/them, or dem/dems.
If you're truscum/transmed please don't interact, feel free to block me.
If you're anti-kin please don't interact.
If you're anti-self shipping, please don't interact.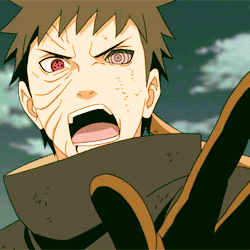 in a wonderful relationship with Obito Uchiha as of 12/08/20!
♕Character Kinlist ♕
Rin Okumura
Toki Wartooth
Lucifer Morningstar
Bakugo Katsuki
Kylo Ren
Izaya Orihara
essentially, i see a lot of myself in each of these characters, deeply relate to each of them and their individual traits and stories, and overall truly feel like they and i were meant to be. if you put them all together, you'd get me!
previously Grimmjow but papaemeritus was free and was too good to pass up!
♕ CSS by
alxq
♕
♕ Grimmjow Divider from
Ankoku-Sensei
♕
♕ Rose divider by
beruruSTAR
and rose bullets by
AngelicHellraiser
♕
Commissions I'm working on:
My Commissions Trello
Villagers
27
Gallery
8
Security Beta Bug +10 (Female)

Legacy Shield of Discourse (250/250)

White Snowfox (Male)

Legacy Feathered Dagger (50/50)

2017 Jack-O-Lantern

x1

Mayor Ana Plushie

x1

Souls of the Damned

x1

Winter Nap Kitsune Plushie

x1
Comments
256