Viewing Hawkfeather13's Profile
User ID:
#168679
Username:
Hawkfeather13
Gender:
Female
Last Online:
5 May 2020, 8:55 pm
Registered:
29 Jan 2020, 8:05 am
Profile description
Good day, fellow people! It seems you have come across my account somehow, so welcome! If for some reason you want to know some thing about me, here you go:
… I am female.
… straight
… I am obsessed with Wings of fire and warrior cats and THE BLACK STALLION
… Draw dragons and cats obsessively
… I love to Role play! You might find me on one!
… if I ever don't respond, I'm probably busy with school or -more likely- sleeping.
… I speak English and Spanish fluently- both my native
… I'm not that good at socializing sorry
… you ever need to talk? Pm me I love to
… I'm a Ravenclaw, also I like reptiles.
My Rules! Read the please!
… Never EVER come to me aggressively or rudely!
… if you wanna talk, start with what's it about
… Don't talk to me about vaccines- or anything related
… DON'T mention ****** Ivypool in my presence (unless you have come to discus how mean she is)
Failure to do any of these will result in ban or reporting.
I love art!
https://ibb.co/album/cEGSmF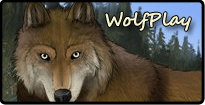 [presh]
If I have ever insulted you somehow, please come to me and tell me CALMLY what you think I did and why it insulted you. Failure to do so will result in banning or reporting. If anyone pings me or comments on my profile I get super nervous just because I hate mean comments. It's not a nice feeling don't do it please!
Thank you so much hybrid fairy!
Wishlist!
WILL DO ANYTHING FOR A STEAMPUNK COSTUME
I am in desperate need of a sorcerer costume for my mayor
All magic stickers
Used food wrappers!
Paintie tickets
And thank you to the anonymous who are so kind!
Thanks for your time! Enjoy your time here in rose Blossom village!
Villagers
17
Gallery
8
Snow Festival Snowflake Fairy

x1

Snow Festival Gingerbread Fairy

x1

Sugar Squookie (Male)

Be Mine Cookie Ham (Male)

Mocha Cowpuccino (Female)

Vanilla Cowpuccino (Male)

Paintie Ticket

x1

Brown Catbat (Female)
Comments
124