Villager: Ben
47

Villager Info
ID: #83866
Name: Ben
Gender: Male
Location: Olde Foxbury
Born 4 years, 11 months ago
Career: Herbalist
Owner: Hatsuko
---
Species: Wickerbeast
Color: Skull
Buffs:
---
House: FurCash House
Ben
looks stunning!
Ben
's very special treasures!
About
❥The Heavy
Ben's a visibly awkward, if not obtuse prince, who struggles to find his balance between ambition and responsibility. He lives in a house full of dolts, and he himself is also a dolt. Sometimes he's also a void dog, it happens.
A magic-practitioner, professional day-dreamer, and reckless thrill-seeker, just a little too carefree for his own good. He can more often than not be caught getting into any manner of trouble; skipping out on his studies to go exploring with friends, or to spy on a certain kind, young,
flower-picking fox
; for shame.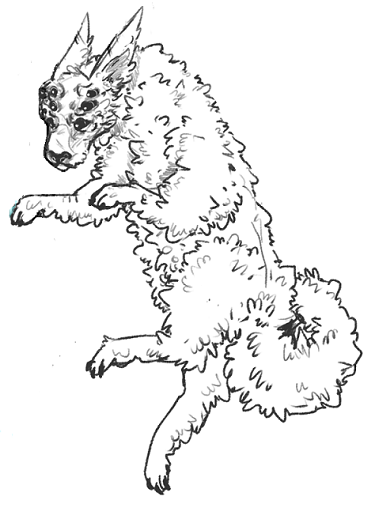 I was hatched by your warmth
Thus transformed
But you're grounded and giving
And darkening scorn
Remember me, love when I'm reborn
As a shrike to your sharp and glorious thorn
♫ Bare - Wildes
♫ Everything - Sean Christopher
♫ Ring Of Fire - Lera Lynn
Art and paintie by my sweetheart
Polymathema
Comments
12