Viewing Jena-su's Profile
User ID:
#49724
Username:
Jena-su
Gender:
Female
Last Online:
3 Apr 2021, 5:35 am
Registered:
5 Jul 2016, 2:47 am
Profile description
Hello, my name is Jena~ ❤
I enjoy drawing, anime, and video games. Very slowly trying to work on panties for all my villagers.
I'm very easily distracted, and more often than not fall into bouts of very low social energy, so if I miss or forget to reply to a message please don't take it personally, I promise I'm not trying to be rude or ignore anyone intentionally. :c
Crying about card game children is my life.
My Tumblr
I'm also on FA, but it's NSFW so I won't directly link it (I'm easy enough to find anyway). =u=;;;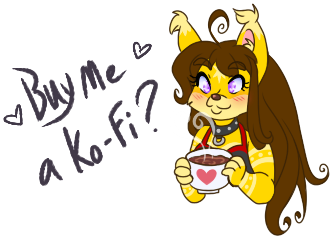 Villagers
11
Gallery
6
Souper Sticker

x1

Asexual Pride Button

x1

She/Her Pronoun Button

x1

2017 Jack-O-Lantern

x1

Cheshire Staff (100%) [3]

Cheshire Sword (100%) [2]
Comments
5