Villager: Boo
Villager Info
ID: #158801
Name: Boo
Gender: Unspecified
Location: Quetzal Palace
Born 4 years, 9 months ago
Career: Animal Husbandry
Owner: Andogg
---
Genus: Shifty
Color: Midnight
Buffs:
---
House: House has been destroyed.
Boo no longer has a house! They will be unable to work. Please replace the house or move Boo into a FC slot.
About
Kitty - Sea Bunny (slug)
Normally just chibi but i wanted something for furvilla since i need a costume for another character i want ;w;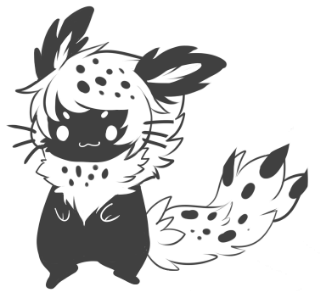 http://toyhou.se/474778.boo
Paintie made by me!
Comments
17