Villager: Maeryven
Lorn
92

Villager Info
ID: #163892
Name: Maeryven
Gender: Male
Location: Oceandome
Born 6 years, 4 days ago
Career: Explorer
Owner: Polymathema
---
Species: Moth
Color: American Moon
Buffs:
---
House: Oceandome House (145/145)
About
The Merchant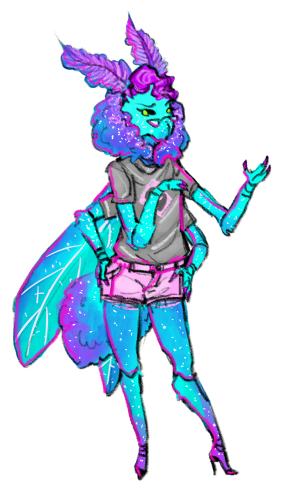 Wiggles antennae when happy. Used to be a high priest. Is a wandering trader with ties to the black market maybe???
Has many hands and is good at knitting.
Likes: Upbeat pop music with ties to the Illuminati, Quetzal Palace Aesthetic, Arcturus' scarves (he makes most of them), Elekt's keen eye for fashion, Blue Gems, Prontera over by the hair dye salesman (oh wait wrong game), conspiracy theory documentaries, altar candles, jellyfish.
Dislikes: Loud large people, swordies, "plz", demands on his time without a regard for social niceties, holes in his clothing, humidity, when the light goes out.
Trophies
Comments
14