Villager: Zou
Han
7

Villager Info
ID: #171229
Name: Zou
Gender: Male
Location: Oceandome
Born 4 years, 7 months ago
Career: Warrior
Owner: Polymathema
---
Species: Dragon
Color: Mythic
Costume: Mythic
Buffs:
---
House: Oceandome House (520/1112)
Zou is infected with Zombipathy. Eating brains relieves symptoms for a time, but comes with memories of the brain's former life. Your doctor recommends adding hot sauce for extra flavor, but a Golden Apple a day will send the Zombipathy away.
Zou
looks stunning!
About
(Zou's House is my "Holiday" House for the Winter times.)
The Dishonored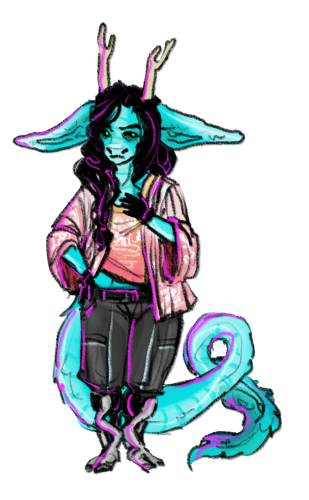 Collects antiques and junk, lives in a house that is 70% books. Constantly battling mildew.
He traveled around a lot at first, going from village to village with an aimless sense of purpose, collecting and abandoning in turns. Recently he's settled down enough that the local tailor knows him by name.
He is one of Nouveau Atlantis' many resident former drifters and helps to defend the city (and collects junk off the monsters) in return for living space that he fills with more junk (that he buys using the money he gets from selling the junk off the monsters.)
He dresses like he is actively trying to combat a repressive upbringing and makes very dry jokes.
Oh, child.
Where were you?
Where were you all your life?
All your life inside a chrysalis writhing?

And it's real.
It's real.
Joy is real.
One more time.
It's real.
Joy is real.
Joy is real.
One more time.
It's real.
Joy, it's so real.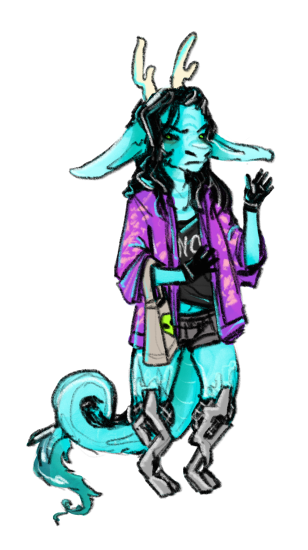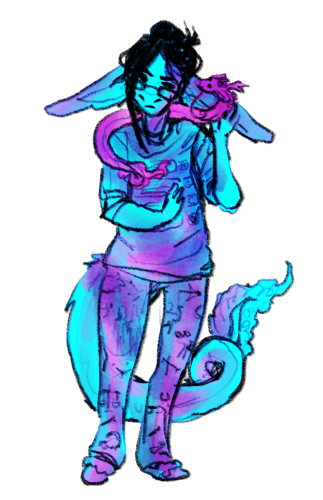 Background here
Comments
6