Villager: Kabuki Oni
Chibi Usagi Oni
145

Villager Info
ID: #173229
Name: Kabuki Oni
Gender: Male
Location: Oceandome
Born 4 years, 7 months ago
Career: Crafter
Owner: Odorokasu
---
Species: Fox
Color: Red
Buffs:
---
House: Oceandome House (241/250)
Paintie
Approved: 9 Oct 2016, 4:47 pm
Likes: 159 ♥
About
"You did not come by my shop by coincidence. It must be fate.."

Name: Kabuki Oni
Title: The Smiling Shopkeeper
Gender: Male
Species: Kabuki Kitsune Oni

Relationships
None

Likes: Lost travelers, Finding and making new wares for his shop
Dislikes: Rude customers, Shoplifters
About:
Not much is known about Kabuki Oni these days.
Some Villagers say he used to be a regular fox that owned a nice shop in the town at one time. He even had a different name then as well.
Then one day he caught wind of an old town with a rumored "Cursed" Treasure.. He left his shop in the care of his trusted town and ventured off to find this rare treasure for his store. Weeks later, upon his return, his demeanor was different and he was never the same.
His appearance and usual friendly personality began to slowly change.
He abandoned his shop in the town, leaving the Villagers that had frequented him for years, and moved into an old, hollow tree in the swamp about a three day journey from the town.
He now lives for his shop of random items and wares. Constantly trekking out for new treasures to line his shelves with, and trick weary wanderers into buying them.
If you are brave enough to enter his shop on the outskirts of the swamp, you will be greeted by an odd odor, feelings of dread coming from the dark items lining the shelves, and a long, toothy smile coming from the demon behind the counter.
Edits/Paintie done by
StripedPanther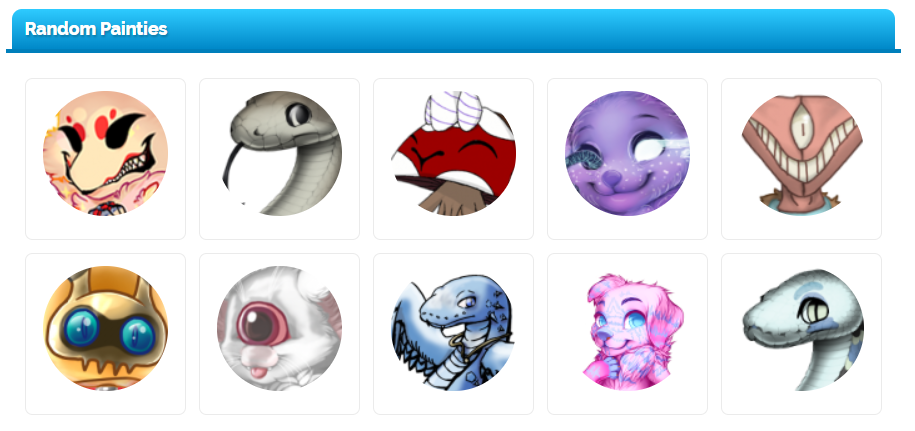 Comments
8