Villager: Amitola Unidog
Flurry
31

Villager Info
ID: #106239
Name: Amitola Unidog
Gender: Female
Location: Quetzal Palace
Born 5 years, 6 months ago
Career: Explorer
Owner: Sparkleunidog
---
Species: Canine
Color: Husky
Buffs:
---
House: FurCoin House
Paintie
Approved: 30 Jul 2017, 4:54 pm
Likes: 49 ♥
Amitola Unidog
's very special treasure!
About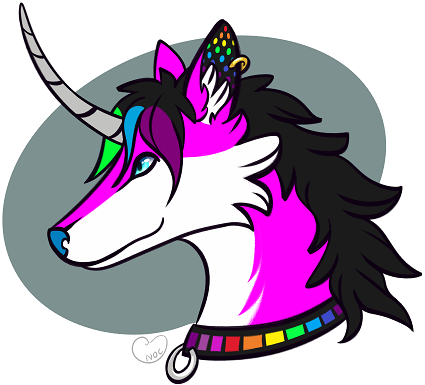 "Rainbow power, arf arf!"
Part Unicorn part Husky, Amitola is nothing but your excitable, energetic and friendly furry. She'll do nothing but try to bring a smile to your face! She loves to go on adventures and explore the lands - though sometimes, she just likes to find a nice, comfy spot to relax and take a nap at.
Oh yeah, and she's just CRAZY about rainbows!
Amitola is Sparkleunidog's main Fusona.
Check out her ReferenceSheet here!
Comments
43