Villager: Buck
XueBai
250

Villager Info
ID: #206958
Name: Buck
Gender: Male
Location: Oceandome
Born 4 years, 3 months ago
Career: Explorer
Owner: bananapls
---
Species: Rabbit
Color: Tuxedo
Costume: Mythic
Buffs:
---
House: FurCash House
Paintie
Approved: 20 Jan 2017, 3:05 am
Likes: 81 ♥
Tags: soni
Buck
looks stunning!
About
Buck is a jackalope who identifies as male and enthusiastically pansexual while being (at the moment) closed to long-term romance. His reservations when it comes to long-term romantic situations are mostly because he's never had one that ended on friendly terms -- but he's trying to figure himself out so he can correct whatever behaviors and thought patterns led to his parts of the negativity.
He doesn't like telling others what to do (unless they express a taste or curiosity for it in the bedroom~) and he becomes nervous when it seems like he's becoming directly responsible for anyone's long-term happiness. Very up-front about the transient nature of his sexual attachments and values open, extensive communication.
Whiskey, science fiction movies and a good long thunderstorm are a few ways to his heart. ;)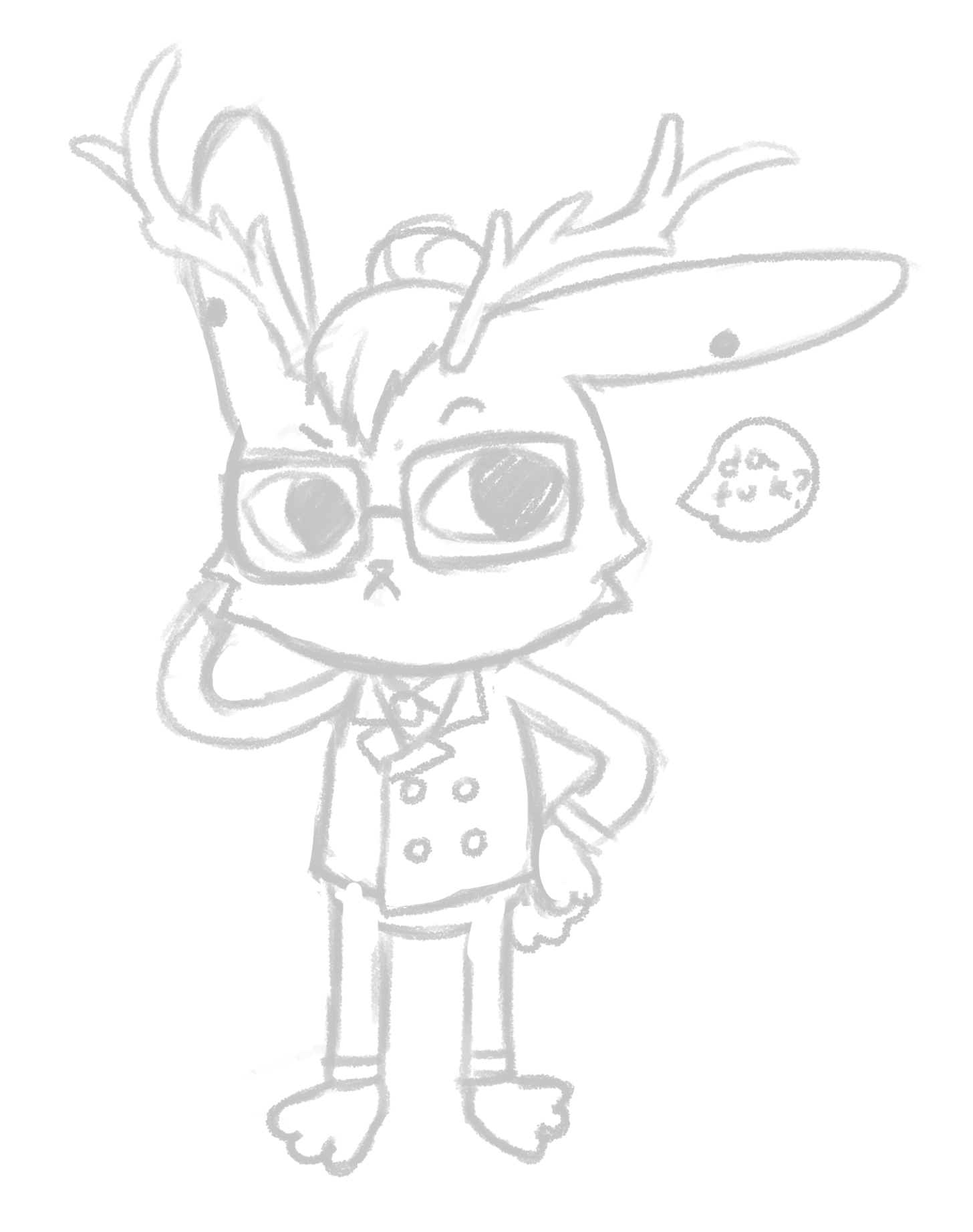 Buck is me, paintie & art by
Soni
<3
Comments
9