Villager: Bijoux
Villager Info
ID: #232923
Name: Bijoux
Gender: Female
Location: Quetzal Palace
Born 4 years, 9 months ago
Career: Explorer
Owner: Uendo
---
Species: Snake
Color: Albino Ball Python
Buffs:
---
House: Quetzal Palace House (55/55)
About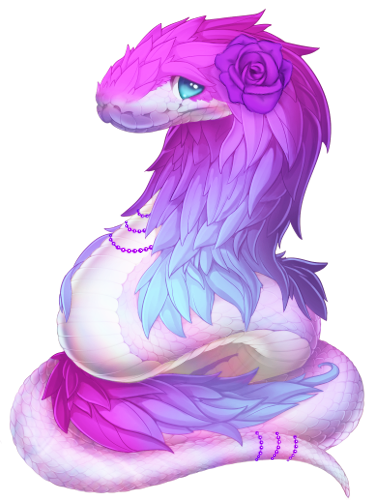 Bijoux / Female / Sneep

✧ S T O R Y ✧
Soft, sweet, kind and cute were the first words that came into anyone's mind when interacting with her. A small Sneep in a big world was Bijoux, but the impression she gave everyone was as big as the world itself. Her loveable personality paired with her adorable appearance gave everyone a smile on their face. She is known to be one of the kindest and helpful residents of her village. When she spoke with anyone in her gentle voice, they would say they felt immediate calm, no matter the situation.
Her favorite items include brightly colored, tacky plastic jewellery - in typical decora and fairy-kei fashion - which she would often adorn herself in. She always made sure her fur was soft and well-groomed, taking extra measures to feel nice and pretty for herself. Everyone just loved to fawn over her beautifully colored pelt and scales, and one could tell that she enjoyed it despite her blushing.
She loves to make friends and enjoys chatting about her latest acquired item or special interest. Bijoux would always treasure every single friendship she had as if it was a piece of precious jewellery kept in her pretty pink jewellery box.
✧ C R E D I T S ✧
Sneep base by
Pesticide
Rose by
Violetpool
Other edits/colouring by me
Bio by
Angeleina
Comments
10