Viewing Nelly's Profile
Profile description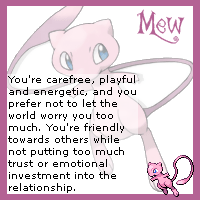 Hiya! I don't know what brought you here, but welcome to my tiny corner of the internet! My name's Nelly, or at least it is to you, but you can call me Maxie too!
heh, rhyming
Some people also call me Princess, I guess you can too if ya want, idc It's probably the most fitting, honestly.
oof this is a constant wip
Some Stuff About Me I Guess
~I'm a traditional artist, and I also have a pixel shop
here
if you wanna check it out!
~I'm not the most socially outgoing person out there, but I'm trying! If you're nice, I'm nice!
~I've been called a marshmallow, but I'm hardcore I swear. Like a burnt marshmallow. Y'know, like when you catch 'em on fire and they get all charred. I'm like that >:3
~My hobbies include pretending I have my life together and writing sickeningly fluffy fanfiction
For what fandom? That's confidential UwU
~I have inside jokes with myself
~I'm on my way to becoming a vet tech
~I have too many plushies please help they're taking over my life
~I spend way more time on tumblr than I should, hence my amazing css by
msjanny
~I have 4 cats and a hamster and I love them too much
~A Fruit Gusher almost killed me once
~I love marine life and cetaceans, and am especially interested in orcas and dolphins!
~I'm also interested in reptiles, especially bearded dragons and leopard geckos!
~I'm a Maladaptive Daydreamer, so I often seem kinda "zoned out"
~~My Favorite Things!~~
I
adore
Kipo and the Age of Wonderbeasts, Glitch Techs, Cells at Work, Toradora, My Little Pony, Gravity Falls, Green Eggs and Ham, Coraline, Pokemon, Animal Crossing Pocket Camp, Neopets, Parks and Recreation, all the older Nicktoons, Big Hero 6, Tangled the Series, and basically anything Disney
My favorite aesthetics are space, aliens, pastels, liminal spaces, and anything from the 80's/90's!
My favorite animals are foxes, orcas, cats, pigeons, and bearded dragons!
What song is Nelly obsessed with now??
Just in case you need to hear this today<3
~~Wishlist~~
Also I'd sell my soul for a Lumey
Big thanks to @Dubstep for the Rhodochrosite Carat Cat (in the gallery), Chilly Sea Cuttlefish (belongs to Asher ), Pretty Pigeon Plague Bird (belongs to Aerick), Star Guardian Mystic Kistune (belongs to Kaneka), and Black Hole Kitsoul (belongs to Nessy)!! Seriously you are too amazingly nice!!<3Thanks to AngelSami for the horned whale!! She belongs to Griffin! Thanks soso much to the anon who gave me the enfield!! She belongs to Sirius!!!Thanks to the Lunar Fairy as well!
~Commissions~
~Pudge flatcolor chibi+pixel headshot- harleyshib383
~Chibi (Paid)-FunnyFoxFur
~Shaded fullbody (Half-paid)-Turnivis
~Fullbody (Paid+Messaged)-Liliumeese
~Vani+Ness flatcolor headshots (Paid)- Anubinch
~Wanna catch me somewhere else?~
( ♥= sites I'm most active on!)
PFQ
♥
Dappervolk
Flight Rising
Chicken Smoothie
♥
OhuDogs
Toyhou.se
♥
DeviantArt
Villagers
64
Gallery
20
Otherworldly Staff of Wisteria (100%)

Barbarian Action Figure

x1

Rhodochrosite Carat Cat (Male)

Galaxy Phoenix (100%)

Musical Squid Buddy Plushie

x1

Rosy Topifairy (Male)

Faithful Fossil (100%)

Winter's Majesty Stag (Male)
Comments
55