Viewing AxelTheOwl's Profile
User ID:
#200824
Username:
AxelTheOwl
Gender:
Non-Binary
Last Online:
17 Jun 2021, 7:11 pm
Registered:
6 Dec 2020, 1:36 pm
Profile description
Hello! I'm Axel! I'm into art things, and I'm currently trying to save up so I can post my painties!
I'm so tired right now....
Alt Names: Sorenica/Kiyoshi/Shamrock/Shanora
Woo hoo! I have a sorcerer costume! Thank you all for helping me create one! <3
Currently saving up for:
-Mythical Costume (Materials to craft)
-Galactic Shifty (funds to purchase it)
-Paintie ticket (funds to purchase it)
I hoard morphing potions, magic stickers, magic plushies, and magic stones! I hope to use them all at some point, though it might take a while! <3
Part 1 million of me causing shenanigans with my friend: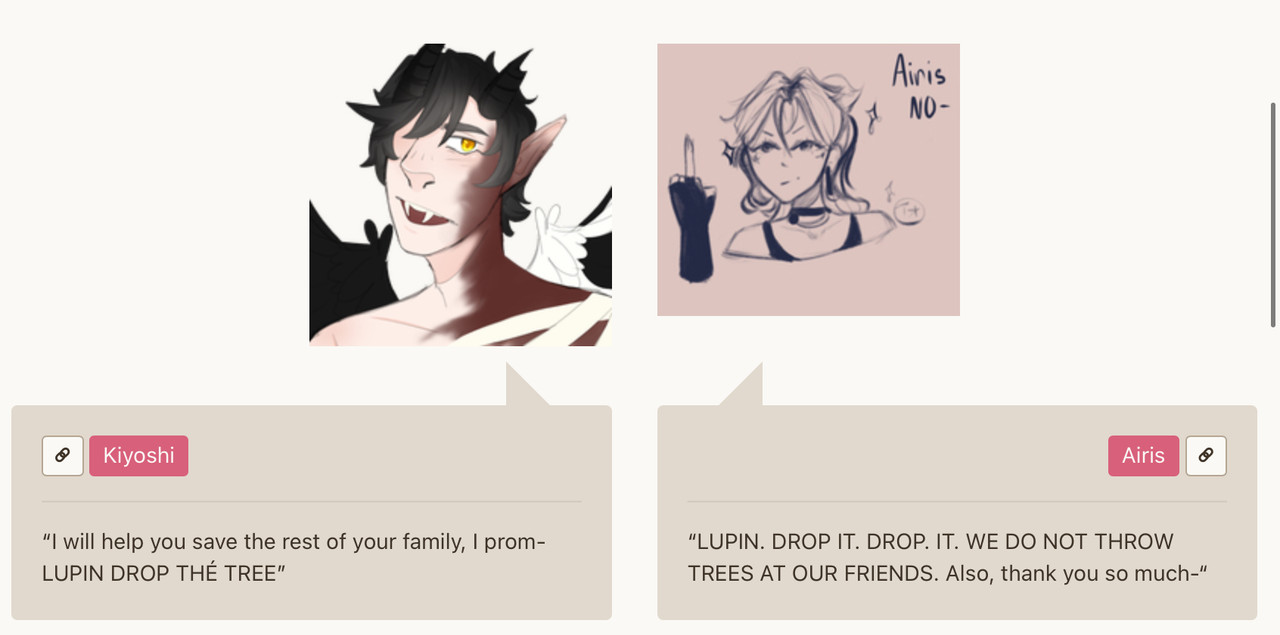 I would code my bio... but I've already coded my toyhouse bio and likeeeee I don't like bbc code and also I'm just kinda to lazy and tired to rn. So if you wanna see fancy coding just go look at my toyhouse bio. The code will usually change like every other month too, because I get bored of stuff real quick lmao.
Villagers
12
Gallery
6
Pansexual Pride Button

x1

Non-Binary Pride Button

x1

They/Them Pronoun Button

x1

Raven Corvid Plush

x1

Traditional Artist Button

x1

Digital Artist Button

x1
Comments
26