Villager: Cherry Bomb
Yeeticorn
47

Villager Info
ID: #276285
Name: Cherry Bomb
Gender: h-hewwo??
Location: Dragonsmaw Manor
Born 2 years, 11 months ago
Career: Doctor
Owner: Steampunk_Llama
---
Genus: Shifty
Species: Cat
Color: OwO
Buffs:
---
House: Quetzal Palace House (150/150)
Cherry Bomb
looks stunning!
Cherry Bomb
's very special treasure!
About
RESPONDS IN CHARACTER
Cherry Bomb is a cheerful cat who's knowledge in medicine is dubious at best. She genuinely wants to help out others, and although her views on helping are more skewed than most, there's no doubt about her enthusiasm for the job!!
Cherry Bomb's mother language is German, however due to her speech impediment she finds English much easier to speak and primarily communicates in it. (although she will occasionally revert back to her mother tongue if in extreme conditions such as pain, or simply just for the fun of it)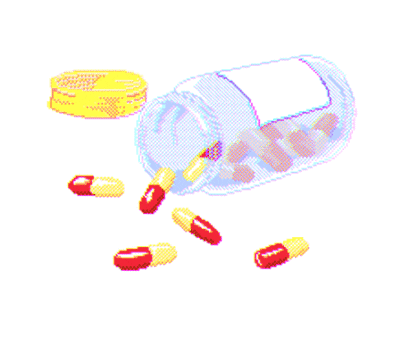 Despite being unphased by gore due to the nature of her 'job' as a doctor, Cherry Bomb gets easily startled by horror and would probably cry if you jumpscared her; the only exception to this is when she's completely focused on something, usually medicine related.
Don't let her operate on you
vvv voiceclaim vvv
She and Tidesworth have more in common than you think
wonderful art by
HanzoSinmada
art by Art Fight user
alpha
original CSS template by
Xynn
and can be found
here
(note that I have made some edits myself such as font or text shadow changes)
Comments
15