Villager: sol
Villager Info
ID: #33481
Name: sol
Gender: Male
Location: Quetzal Palace
Born 5 years, 5 months ago
Career: Explorer
Owner: dedenne
Feast Points: 0 (14 All-Time)
---
Species: Rabbit
Color: Chibi Tuxedo
Costume: Royal
Buffs:
---
House: Oceandome House (1/370)
Paintie
Approved: 24 Mar 2019, 4:00 pm
Likes: 76 ♥
sol is infected with Vampirism. Symptoms include craving blood, sensitivity to sunlight, an allergy to garlic, and changing into a bat after especially forceful sneezes. If they start to sparkle, immediately consume a Golden Apple to cure the infection.
sol
looks stunning!
About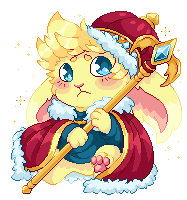 the crown prince and heir apparent to the throne.
the court gossips in near-silent voices
of a prince scarcely seen amongst the Queen
who muddies his paws in the garden dirt.
paintie(s) by me
Comments
12